The Value of Decentralized Knowledge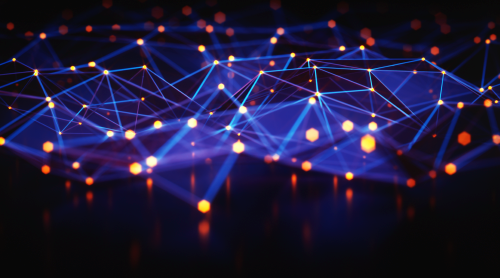 Living in a society that is based on having specific centres of power, it's no shock that our nations are governed by select small groups of people. However, with the introduction of wider spread knowledge through digital platforms, this could be slowly changing. The increased focus on decentralised knowledge is shifting the way that the public will interact with governments, businesses, and brands,1 already creating burning questions on the value of decentralisation, its place in our digitally evolving world, and what a future led by decentralisation looks like.
Due to innovations such as disruptive technology, information today is becoming more and more decentralised.
What is Decentralisation?
Decentralised knowledge is knowledge that cannot be controlled or has originated from any single point.2 Simply put, knowledge that has no centre. No base of origin means it has a shared source.3
The invention of shared-network computers (i.e. the internet) is often credited as the catalyst that only catapulted our ability to apply the concept of decentralisation more easily, but this is not entirely true, it has been around for a long time.4
The decentralisation of knowledge happened initially through mediums like books or artworks, as multiple copies of the same book or artwork were printed and spread around the world, thus the same knowledge was shared equally and decentralised.5 However, since the "'knowledge'" that books or artworks have is rooted in their creators, it is not true decentralisation. The creators are the origin of knowledge and they have the power to alter the shared information. True decentralisation of knowledge means that no source such as this exists, and no one person or organisation or establishment has more power than another to alter shared information.6
The fact that information is becoming so widespread and publicly available is a game-changer for business leaders, because it allows for a much wider control over so many situations.
Disruptive Technology and Decentralisation of Knowledge
Due to innovations such as disruptive technology, information today is becoming more and more decentralised.7 There is now a far wider range of knowledge that is more accessible to people than ever before. Disruptive technology, such as social media platforms, afford anyone the power to discover information that someone else decides to share.8 This is just one example of the impact of transformative technology, which is increasingly being viewed as a strategic priority for business leaders. However, this is not truly decentralized knowledge, as even social media or the blogosphere still requires a creator that can manage, remove, or edit the shared information. Not only that, but the company who owns the social platform has authority over any of its users.9
Decentralisation really began to gain more popularity with the inception of the blockchain-secured cryptocurrency called Bitcoin, a cryptocurrency created by Satoshi Nakamoto.10 Nakamoto's blockchain technology was the first form of true decentralisation that since inception, has not been corrupted. Without exploring the technicalities of blockchain , it functions through decentralisation as it has no controlling centre or point of origin. The entire system is made of "blocks" of information that all carry the same data and are all continually updated as new information is learned.11 Whoever owns a block, or even several blocks, has no more power than anyone else – everything is publicly shared and holds the same authority.12 It is an openly managed system, which follows the true ethos of decentralisation.
The Advantages of Decentralisation in Business
The fact that information is becoming so widespread and publicly available is a game-changer for business leaders, because it allows for a much wider control over so many situations.13 The immediate effect of decentralisation is this; shared responsibility. For example, Facebook's Cambridge Analytica scandal (where a mass of Facebook user data was unduly shared) would have been avoided if Facebook's data policies had not been centralised, giving their users little "control over how their information was handled or stored".14
While some hail the "Age of Decentralisation" as the end of for-profit businesses, this is a short-sighted response by business leaders to decentralised knowledge. It is not a matter of recoiling from the idea of decentralised knowledge, but of changing with it, and learning how it can make your business stronger. The aim of decentralisation is not to see anyone fail, but to have more succeed, because the "future of decentralization isn't about one blockchain or one internet, but about the future of all blockchains, all internets, all citizens".15 For businesses, this means that power in the organisation is disseminated (i.e. spreading information more widely), which allows for a host of benefits:
Faster decision-making: With the dissemination of power comes more people who have the authority to make decisions on the ground, and so your operational level can function faster, without unnecessary links in the command chain slowing them down.16
Managerial development: Since power is distributed more evenly amongst junior staff, more people are able to prove their abilities against new responsibilities. This means a business's pool of candidates for promotions grows significantly.17
Encourages growth: Building on the previous two points, more levelly empowered employees and a greater candidate promotion pool invites competition, which naturally encourages business growth by increased production levels.18
More efficient communication: To those at the top, the dissemination of power might sound worrying, but it means that business-owners now have a greater connection to their businesses on a much wider level. This means that they are able to understand their business on a more holistic level, as the distributed power connects more departments and employees together.19
It's widely held that the future of government, organisations, and power is in decentralisation, which makes it a concept not to be ignored.20 The ideal future of decentralised knowledge is a "sharing economy where prosperity is shared and wealth inequality no longer exists".21 This makes it even more important for business leaders to wrap their heads around the concept, because with it they stand to improve decision-making, managerial development, skill growth, and team communication.22