5 Reasons Why You Should Learn about Blockchain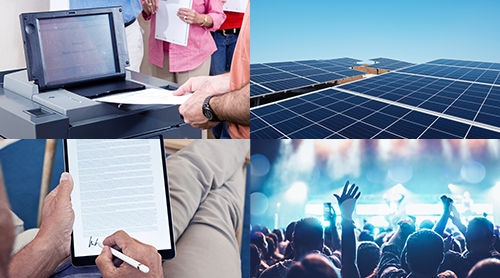 Blockchain technology is developing at a rapid pace, but despite its modern prominence, very few people know about the technology's capabilities beyond cryptocurrencies. The technology is changing many existing industries and its introduction was supposedly motivated by the 2008 global financial crash. It appeared for the first time in 2009, with a line in the 'Genesis block' – the first block on the blockchain – reading "The Times 03/Jan/2009 Chancellor on brink of second bailout for banks", a reference both to a newspaper article that appeared on that day, as well as a supposed comment on the fallibility of modern financial systems.1
Blockchain is a decentralised ledger – this means that the storage of data is distributed among many nodes, as opposed to sitting on one processor or server.2 Each of the blocks in the ledger has a timestamp and a cryptographic link to the previous block. Access to each block is restricted and monitored, making it much harder for hackers to gain access.3
Since its practical introduction, the technology has disrupted whole industries: according to the International Data Corporation (IDC), worldwide spending on blockchain technology is expected to reach $11.7 billion in 2022.4 It is therefore vital to develop a familiarity with the technology. Explore its diverse applications across cybersecurity, government services, entertainment and the financial sector, and the ways it's already disrupted multiple industries, below:
The currents of disruption
Blockchain doesn't simply have the potential to disrupt industries – it's already doing so. The most obvious example is the banking sector, which has had to grapple not only with the technology itself, but the rise of cryptocurrencies, which the blockchain enabled.5
The decentralised ledger that forms the basis of blockchain is already finding other uses: smart contract products finding their way to market in several industries, including logistics and healthcare.6 These programmed contracts are able to self-execute upon the fulfilment of specific conditions, and offer the potential for greater security and efficiency in a variety of settings.7
Blockchain is carving out a niche in retail and shipping, as well. Shipping company Maersk is using the technology to track containers across the globe, while retail giant Walmart is finding a similar use for tracking products from manufacturer to their shelves.8
Improved, transparent government services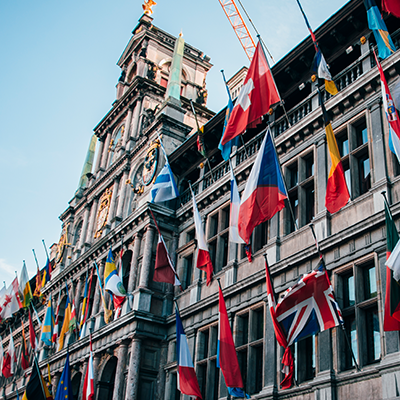 Blockchain could have a noticeable impact on governments by making certain services provided by the state more efficient and transparent. This includes: voting, taxes, welfare and health care, which show the potential for improvement with the assistance of blockchain technology. Perhaps its greatest contribution could be encouraging government systems to be more open and accountable, as highlighted by Emin Gun Sirer, a Cornell professor who specialises in distributed systems. "If you look at a government system that is opaque, that's closed behind doors, versus one where I can inspect what is going on behind it, it is an amazing leap forward, implementing blockchain might mean sleeping better at night."9
The German government is already exploring these possibilities, with the Federal Ministry for Economic Affairs and Energy (BMWi) considering the ways in which blockchain might be used to ensure tax compliance.10 Tests are being carried out on blockchain voting as well, on a small scale – though surely these will expand if these proof-of-concept votes prove successful.11
Several countries have already started looking into implementing blockchain for their government services,12 in varied applications. Britain's National Archives is testing the technology for storing digital records. Australia is considering the use of a distributed ledger system for welfare payments. Dubai, on the other hand, plans to become the first government that is fully powered by blockchain.
Cybersecurity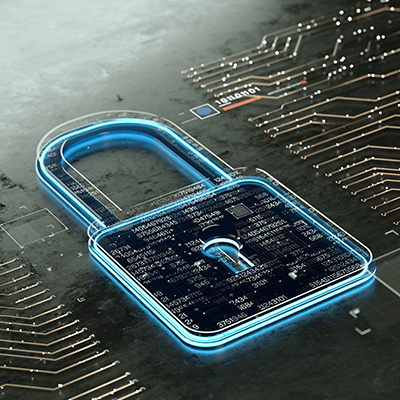 Blockchain is built around a decentralised system, which makes it difficult for hackers to access people's private information – unlike with current solutions, which store such confidential data at a more easily-attacked, central point.13 This is becoming an increasingly important virtue: in 2017 alone, there were 16.7 million reported cases of identity theft.14
Privacy experts predict that with future applications of blockchain, each person will have a digitally encrypted identity that is accessed (and secured) via the blockchain. This would mean that every individual would have their own safe and secure record with restricted – and, importantly, secure – access. With the use of a cryptographic key, you'll be able to take greater ownership of your online identity.15
Towards equitable entertainment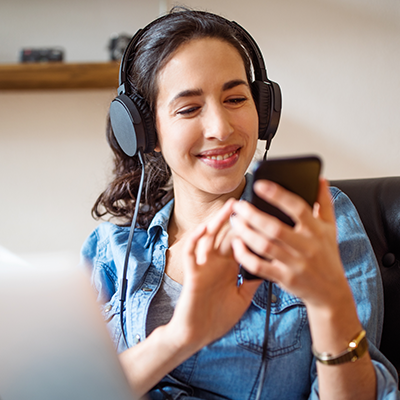 The music industry currently exists as a space where there are a large number of middlemen between the artist and consumer, impacting the earning ability of the artist – with the complexities of royalty calculations, artists walk away with not much more than ten per cent of the money made on a song.16 This situation is further complicated by the difficulties experienced by any artist attempting to become an independent distributor of their art without the middlemen. And yet, again, the interference from third parties means fewer royalties and commission for the creator.17
Blockchain has the potential to change this – in fact, there are startups working on the problem already.18 Online music platform PledgeMusic recently published a broad archetype for the Fair Trade Music Database.19 This ledger-based database is intended to solve the problems of ownership, transparency and payments by making it easier to build a connection between the creator and the consumer. There are other similar startups that are using blockchain technology to eliminate middlemen: PeerTracks is a startup building a blockchain-based system specifically geared to allow artists to manage their own royalties and revenue, and even engage in a cryptocurrency-like market using coins (or tokens) whose value is tied to their popularity.20
Crowdsourced energy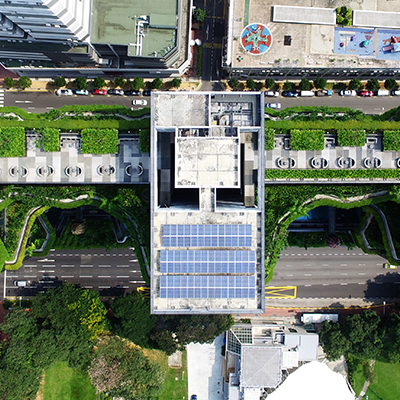 There is a pressing need for energy solutions in the modern world, which must be achieved alongside the equally important goal of reduced emissions necessary to avoid the looming threat of global warming highlighted by the UN's Intergovernmental Panel on Climate Change (IPCC).21
Blockchain, it transpires, may be a part of the answer.
From a regulatory and reporting standpoint, blockchain adapted for the monitoring of emissions in industrial sectors has the potential to make it virtually impossible for the industry to skirt environmental emissions regulations, since any change to the blockchain will quickly become apparent.22
Perhaps the greatest excitement around blockchain and energy, however, lies in another direction: peer-to-peer energy trading. This system takes advantage of the increased use of renewable and decentralised energy generation on a wide scale, leading to the rise of the microgrid – a small scale power linked to other microgrids and, usually, national energy infrastructure.23
Using blockchain enabled meters, citizens in the peer-to-peer model are able to not only draw power from a national grid as needed, but can purchase energy directly from their neighbours. In the case of those with generating capacity, the system can be used to sell energy back, for use in the grid.24
Why you should really know about blockchain
Ultimately, the examples above show that blockchain is having a definite impact. From disrupting traditional banking to assisting artists to gain autonomy over their finances. According to Deloitte's 2018 global blockchain survey,25 the focus of blockchain interest is shifting, from theoretical learnings to explorations of practical business applications. In the report, 74 percent of respondents reported that their organisations saw a "compelling business case" for blockchain – and nearly 40 percent of the respondents expect their organisation to invest $5 million or more in blockchain in the coming year. These survey results highlight the interest that the business world continues to have in blockchain technology, as well as the future potential it may well hold, as use cases for it are found and deployed. The impact of blockchain on current networks and technologies has been vast, but there is still great scope for future applications of blockchain technology.