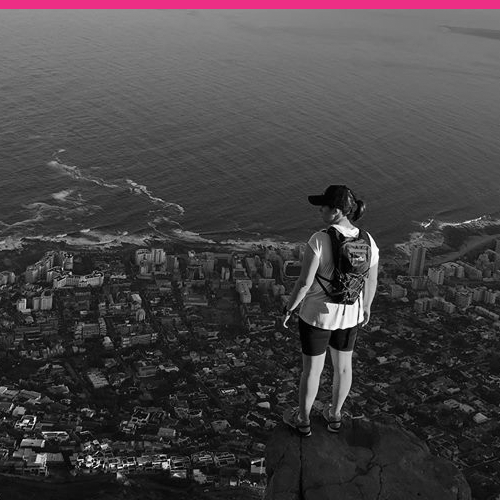 If there is one maxim Marketing Executive Stacey Rehbock lives by, it's to always be on the lookout for the next big opportunity.
For her, change is the only constant.
"When building a career it's important to have an acute awareness of changes or evolutions in your industry. There are very few fields that will remain static – you need to know which predicted trends are coming down the line and how they can affect you and your role."
Stacey has more than eight years' experience in digital marketing and describes it as, "anything but monotonous and predictable."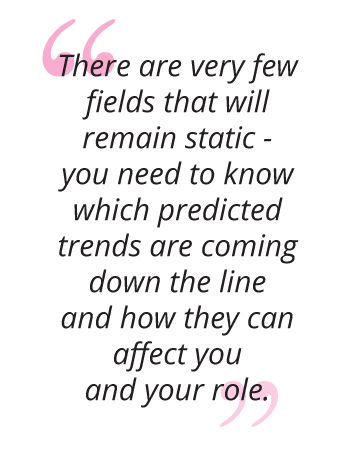 As a new professional, her future focused attitude has seen her quickly move up the ranks of a number of marketing companies in her eight-year career.
Three key benefits of digital marketing
There are many benefits derived from digital marketing. Stacey lists the following three as the most important.
The ability to reach a wider audience than conventional marketing
Consumers are better able to engage and interact with products they love
The opportunity to innovate
How to become a champion digital marking executive
Have a vision
Learn new skills
Adapt to change
Stay online (especially on social media)
Stacey's online learning experience
Having a strong background in marketing and advertising, Stacey decided it was time to refresh her skills and registered for the UCT Digital Marketing online short course.
As a Marketing Executive, one of Stacey's roles is to steer the direction of her company's digital marketing campaigns.
"This course has taught me the importance of putting together a clear strategy for all digital marketing efforts."
"I've always had a self-taught love for digital marketing, the UCT Digital Marketing online short course, has given me certification from a reputable university in this field, adding credibility to my digital marketing experience."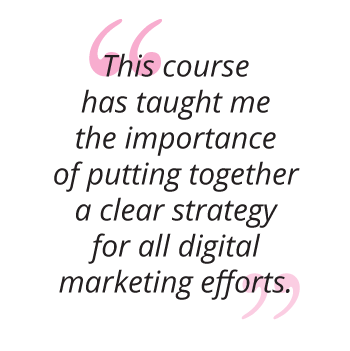 Benefits of online learning
Flexibility
Technical skills improvement
Course variety
Career advancement
"Life is unpredictable so learning online allowed me to work my studying into my schedule. I did not have to choose between working or studying as they went hand in hand perfectly."
"With online education, through GetSmarter, you can better yourself from anywhere in the world and on your terms, while still maintaining the support and recognition from the world's best universities."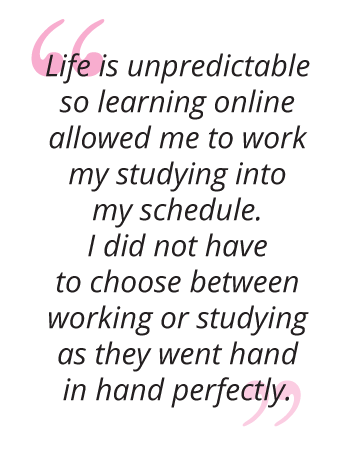 Here's a timeline listing Stacey's key career path moments: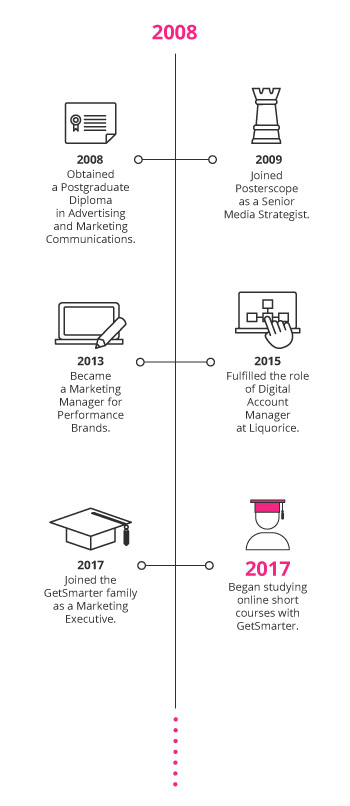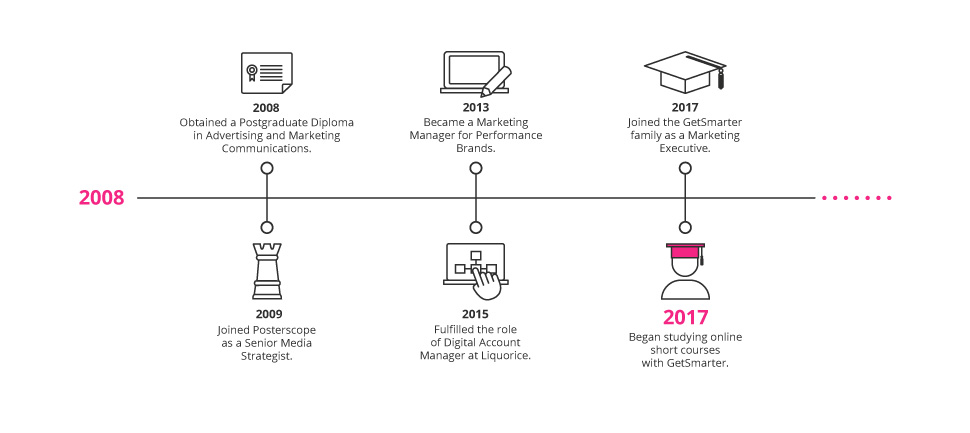 What's next?
Stacey is keen to further develop herself professionally and in business, and has registered for the Women in Leadership online short course.
"Women have a different set of challenges and opportunities in the workplace, and I would like to make a positive impact in this area. I believe this course will help me achieve that."
---
Stacey is able to ensure she'll always be in line for the next big opportunity by always seeking out new skills.
Which skills do you need to get in line for the next big opportunity?