Join The Conversation: Disruptive Tech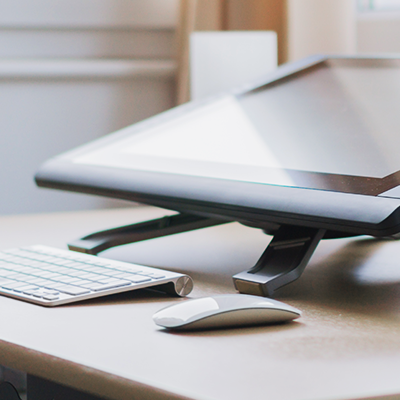 Artificial intelligence, 3D printing, healthcare informatics, Hyperloop travel, robotics, blockchain, Bitcoin, self-driving cars, virtual reality, and the Internet of Things.
You might find yourself bombarded with several of these concepts in the space of one scroll through your newsfeed. In the back of your mind, you can almost hear your elders lamenting the relentless march of progress. But are these new-fangled inventions as disconnected as they appear to be?
IMPORTANT! Tony Seba of RethinkX describes some of the massive paradigm shifts that are headed our way: https://t.co/XT6ZIML5xL #paradigmshift #blockchain #disruptivetech #energy #solar #Tesla #autonomouscars #selfdrivingcars #ridesharing

— CryptoSunTsunami (@cryptosuntsu) March 6, 2018
Disruptive Tech as Market Evolution
All of these innovations fall under the umbrella of disruptive technology. Harvard Business School Professor Clay Christiansen coined this term in 1997, broadly defining new strategies and technological innovations that force companies to change their business model or risk falling into irrelevance.1
Here's #RT of some interesting #AI & DisruptiveTech #news from a trusted industry source brought to you by @TheIoTWarehouse: https://t.co/M7vF4Bwux8

— The IoT Warehouse (@TheIotWarehouse) March 7, 2018
While big companies are focused on sustaining their product by upgrading existing products and services to attract a higher price tag, disruptive innovators slip in the back door to create a new product which serves an overlooked gap in the market. From that foothold, they climb up the ladder to change the face of the established market.
Disruption in action. These household giants are being battered by technology https://t.co/KA4tBblPqq pain-of-change via Bloomberg #disruptivetech

— Ilona Hitel (@ilonah) March 2, 2018

This is disrupting the market across industries, so while the array of new tech may seem broad on the surface, they all have the same goal: interrupting the status quo, and forcing companies to move with the times to meet a broader range of needs.
A peek at your newsfeed is enough to give you a bird's eye view of the changes that disruptive tech is bringing:
Healthcare
An interesting synthesis with some of the most intricate questions on the borders between #science, #ethics and #technology #Genomics #research #health #HealthTech #Religions #disruptivetech #disruption https://t.co/dtbKhVzhyN
🤝@kaskoen

— Matteo Scappini (@maggio1970) March 18, 2018
Property and Insurance
#DigitalTransformation Market is Growing By #DisruptiveTech – Forecasts 2018-2025 #IoT #blockchain #AI #insurtech MT @andi_staub#fintech
➡https://t.co/Hjt53inQ6y pic.twitter.com/FJtHj7UpxG

— Sebastien Meunier (@sbmeunier) March 14, 2018
Standing room only! #Proptech & digital transformation: how they can dramatically build your companys competitive edge. A big takeaway, many can develop Proptech but is that technology solving problems? @aaronnblock @MetaPropNYC @DisruptiveTech_ @PolandTodayMag #cre #MIPIM2018 pic.twitter.com/65o3q9ixtv

— Adam Balsam (@theadambalsam) March 14, 2018
Discover how you can leverage the #IoT to improve #occupancy and create a #workplaceexperience that tenants will love. Come join us at our partner @DisruptiveTech_'s booth @MIPIMWorld March 13-16 and see live demos of #SmartBuildings

— MCS Solutions (@MCS_nv) March 5, 2018
Entrepreneurship
Full house at the #BlockBorder #Blockchain workshop at Ho Chi Minh City #Vietnam to talk how #disruptivetech can promote the interests of #SME and informal business #Entrepreneurship #gender #girlsthatcode #VietnamBlockchainWeek @infoDev @WorldBank @ProvenanceHQ #SupplyChains pic.twitter.com/PwlxQ4kWw8

— Prasanna Lal Das (@prasannalaldas) March 9, 2018
Cybersecurity
@BlockArmour Features Among @eSecurityP's 20 #Cybersecurity #Startups to Watch in 2018 https://t.co/5Ba71RPYMh #Blockchain #Innovation #DisruptiveTech #SDP #ZeroTrust

— BlockArmour (@BlockArmour) March 6, 2018

From property and insurance to education, healthcare and finance, it's hard to imagine an industry that doesn't have a niche for tech innovation to disrupt. How will disruptive tech change the face of your industry?
---
Ready to stake your claim in the future of disruptive tech?
Join the conversation.