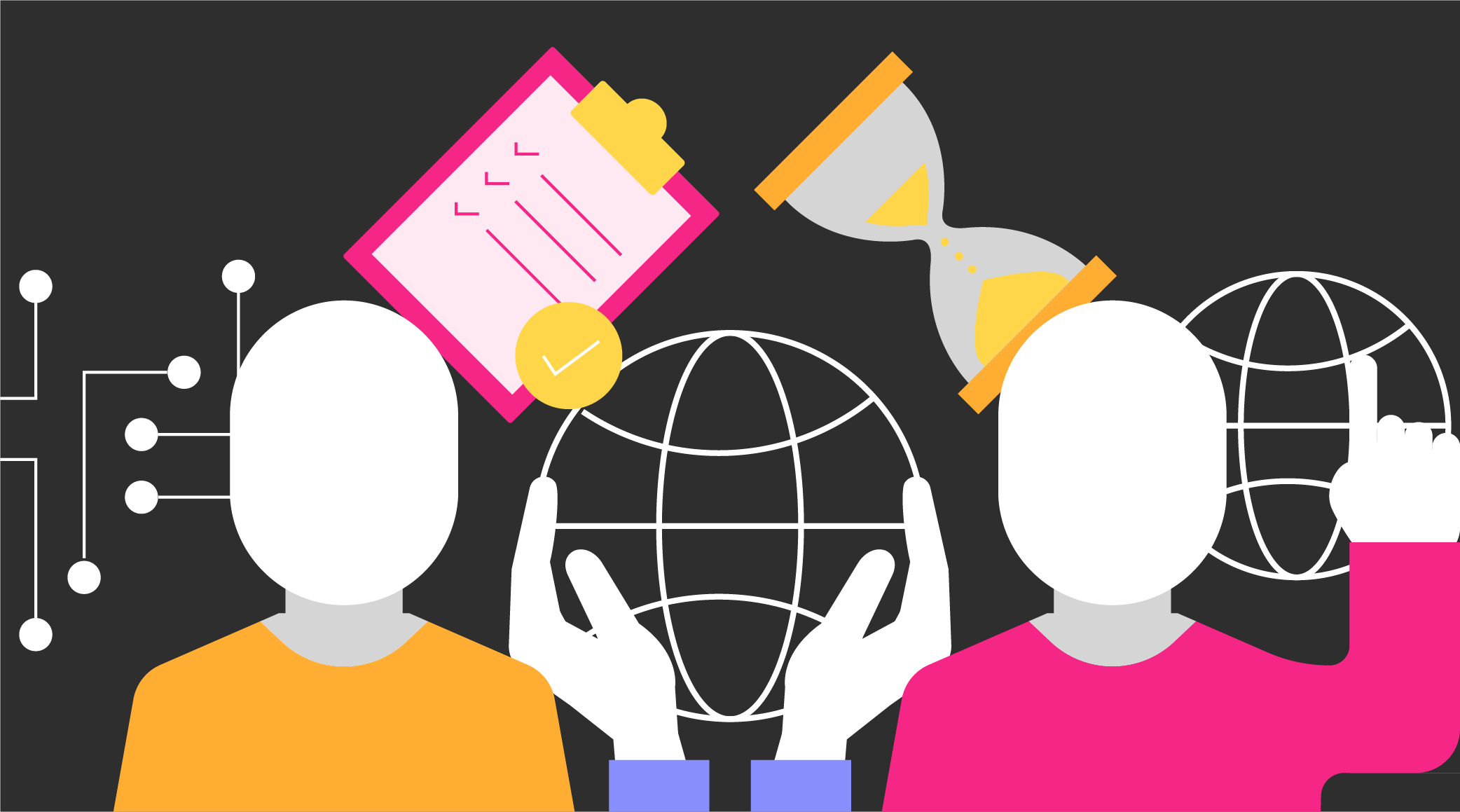 The main responsibility of both operations and project managers is to increase business efficiency and output. Understanding the main differences between the duties of project and operations managers is essential, to ensure business objectives and processes are met.
These six concepts highlight the main differences and overlapping similarities:1,2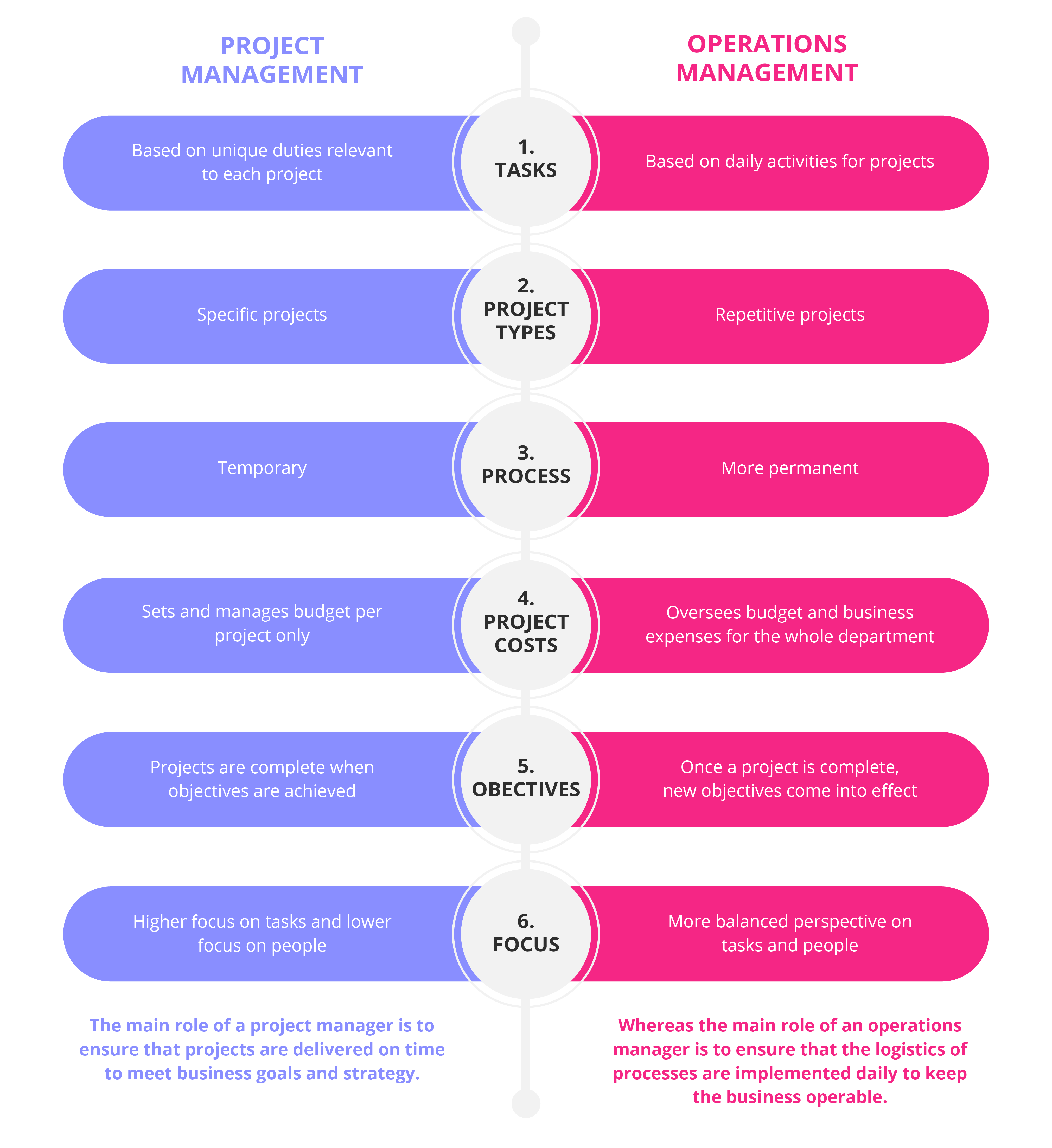 1 (Jan, 2018). 'How are operations management and project management interconnected?'. Retrieved from Invensis Global Learning Services.
2 (Jan, 2018). 'What's the difference between an operations manager and a project manager?'. Retrieved from PM Tips.