The smartest step towards achieving your goals? Implementing a solid strategy that paves your way to reaching them: a plan for personal and professional success.
Formulating and monitoring a balanced strategic plan can be overwhelming – which is why we've created this two-page strategic plan document to help you along your way.
This interactive PDF is inspired by world-renowned entrepreneur Verne Harnish's One Page Strategic Plan, and you can use it to:
Solidify your most important core values, both personally and professionally
Identify your strengths and weaknesses
Define your BHAG® – or 'big hairy audacious goal' for the future
Break that BHAG® down into 5-year, 1-year, and quarterly priorities
Decide on your personal and professional accountability partners – the people who'll help keep you on track as you progress
Download your two-page template for greatness, and get ready to achieve your aspirations with renewed focus.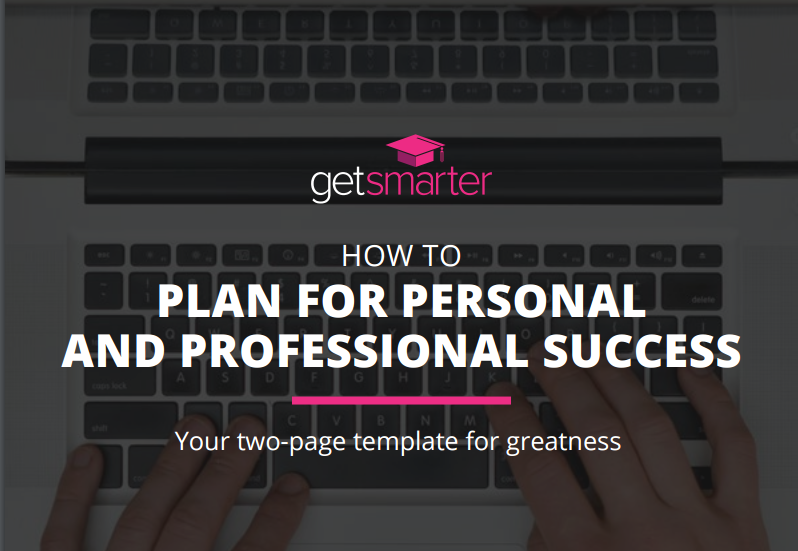 Does your strategy for professional success require you to develop a skill or update your current knowledge?
---
Keep the personal-professional balance with the flexible hours afforded by an online short course from a top-tier university.
Find out what course is right for you by browsing our extensive course portfolio.