Learn How to Innovate From the 20 Leading Sustainable Cities
The sustainable agenda is no longer just an aspirational goal; it's the only solution to the greatest challenge of our generation. Changes and innovations are needed, and they'll need to be championed in the areas most under pressure: our cities. Research from GetSmarter's global report, 'Sustainability: The Meaning, Changing Perceptions, and Expanding Agendas', shows that more people post-pandemic are making lifestyle choices with sustainability in mind, and the majority of them live in cities.
All of our cities occupy just 3% of land on Earth but account for 60–80% of all energy consumption and 75% of carbon emissions.1 This environmental pressure has taken a toll. We're facing growing social inequality and resource scarcity, more natural disasters, and 90% of urban dwellers are breathing oxygen that doesn't meet the World Health Organization's air quality guidelines.2 This is why Goal 11 of the United Nations' Sustainable Development Goals (SDGs) is crucial: Making cities inclusive, safe, resilient, and sustainable.
Why collaboration is key in creating sustainable cities
The definition of a sustainable city is one that's able to retain the supply of natural resources while achieving economic, physical, and social progress and remain safe against environmental risks.3 There are many factors that affect this, from affordable housing and green transport to big data and smart city applications.
Research from GetSmarter's global survey, Sustainability: The Meaning, Changing Perceptions, and Expanding Agendas, shows that 66% of respondents say that individuals, private companies, and the public sector need to work together for success in sustainability. By creating a sustainable business, you're fulfilling a small but vital step in building a sustainable city. Your triple bottom line – people, profit, and the planet – will also benefit from going green.
There are large-scale business benefits to building sustainable urban environments. It can create jobs, utilize resources more efficiently, unlock green investment and government grants, and engage an increasingly eco-conscious consumer market.4
Some of the most sustainable cities in the world can be found in Europe and the UK with business and government working together to build green solutions. A large part of this has to do with their consumer demand. According to GetSmarter's findings, in countries like Germany, 75% of people say an organization's commitment to sustainability currently impacts their decision to purchase their products or services. In the UK this number goes up to 90%. This highlights the greater economic potential for businesses selling sustainable products in these major cities.5
Sustainability can also upgrade your business productivity by strengthening your most important resource: your employees. Sustainable cities directly benefit businesses by attracting a smart and diverse workforce. Working in one of these progressive cities will improve your bottom line by ramping up your business's performance through people-based benefits. You'll have greater access to talent, more productive and healthier employees, increased time efficiency with better public transport and city planning, and, lastly, your company will be more innovative thanks to an increase in diversity.
20 cities leading in sustainability
This list of pioneering cities corresponds with the leading regions featured in GetSmarter's report; 65 countries participated with a high density of green professionals from European countries. The list features 10 top cities that offer key lessons in sustainability as well as 10 others that are making notable progress.
Top 10 sustainable cities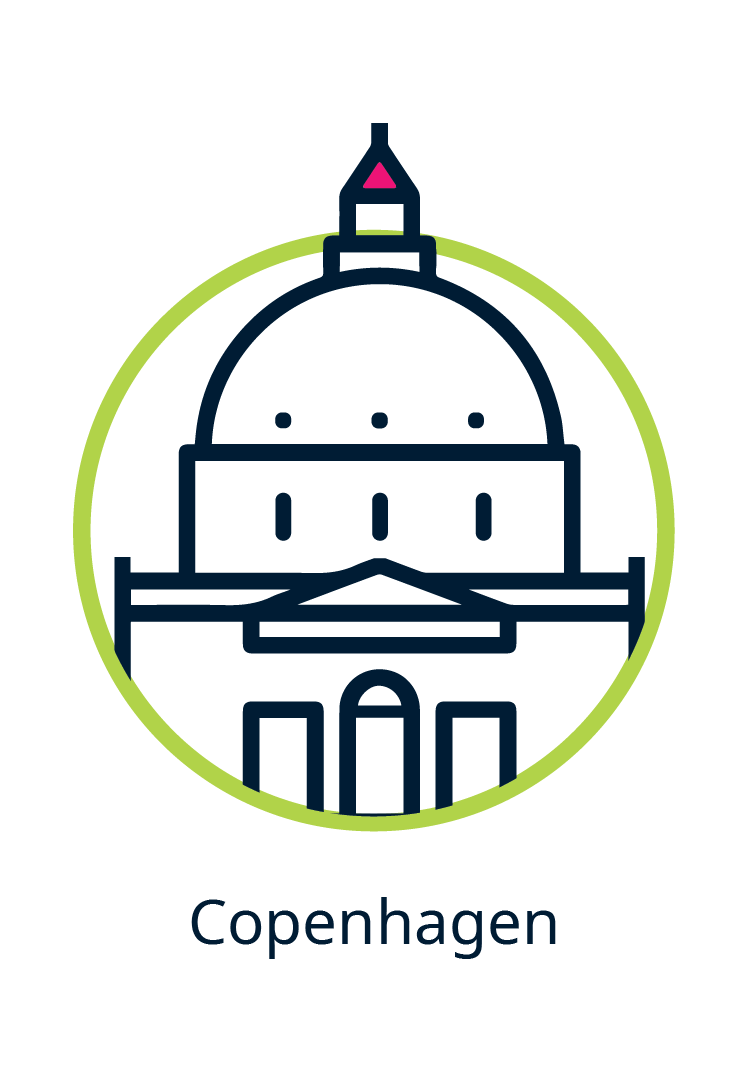 1. Copenhagen
Turning waste into power and profit.
Denmark was the highest-rated country on the Environmental Performance Index (EPI) in 2020, and the green jewel in its crown is Copenhagen.6 It's already reduced its carbon emissions by 50% since 1995 and is on track to become the first major carbon-neutral city by 2025.7 One of its most innovative businesses is the Amager Bakker clean-burning incinerator which converts 534,600 tons of municipal waste a year into energy – enough to electrify 30,000 homes and heat 72,000. Less than 2% of the city's waste goes to a landfill. The plant also doubles as a recreational destination, with an all-season ski slope and hiking and running trail on its roof, and a 280-foot climbing wall on the side – the world's tallest.8 The energy cost savings created through the waste conversion and the income made from the activities are two major economic benefits for the city's finances.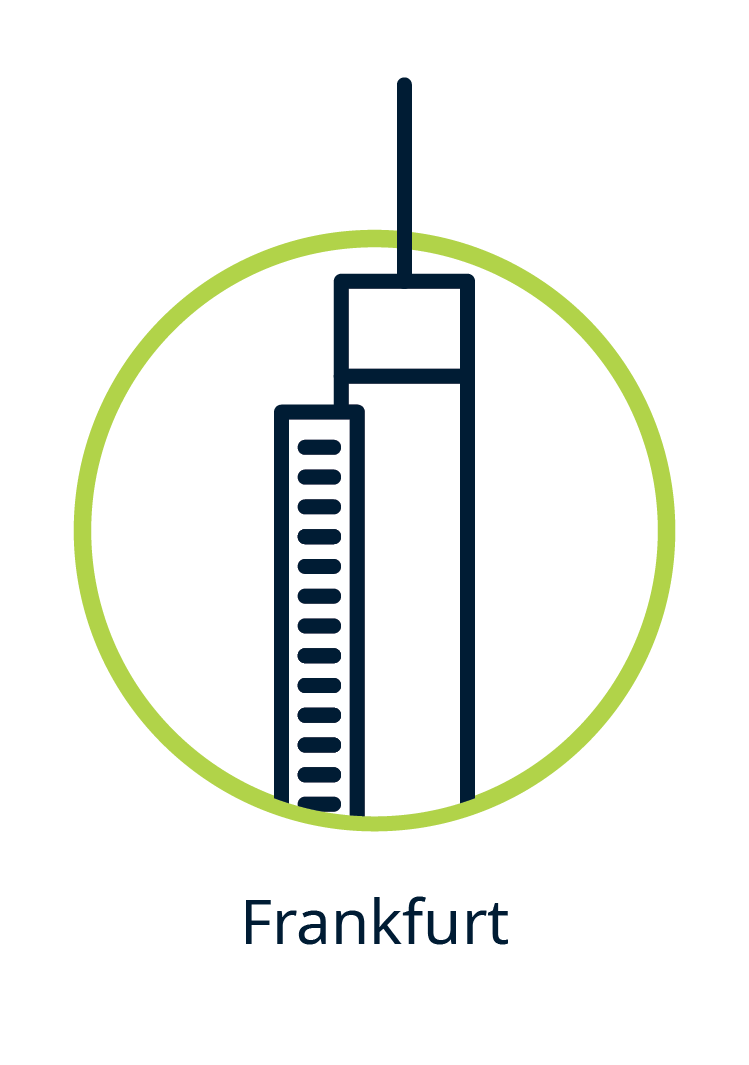 2. Frankfurt
Harnessing teamwork to innovate faster.
Frankfurt, Germany is the latest winner of the Sustainable Cities Index. One-third of the city is covered by 8,000 hectares of trees and over half of the city is made up of protected green areas. However, the real success lies beyond the eco-city design. Frankfurt has the highest number of environmentally related technology patents,9 and it leverages a program called the ECOPROFIT Plan.10 This plan gives companies access to more efficient energy and waste management systems and operates as a partnership between private companies and the public. It pools resources, hosts training workshops, and shares the latest science to create greener solutions faster and more affordably, especially for small to medium enterprises.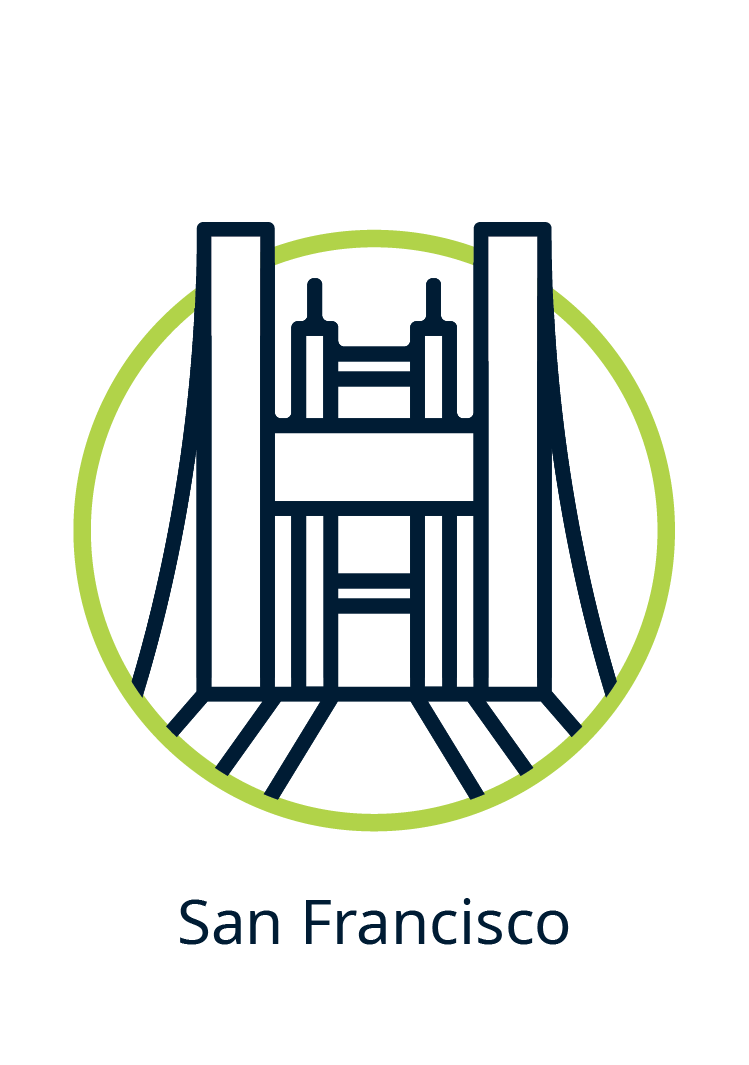 3. San Francisco
Focusing on local production to offer global savings.
This progressive city was the first in the US to make recycling required by law, banned plastic bags in 2007, and is still leading from the front with 77% of all waste being recycled. Its current success lies as a city of sustainable sourcing and locavores, which are people who only eat food that is grown or produced locally. In San Francisco, farmer's markets and produce hubs cut down on transport, storage, and wastage.11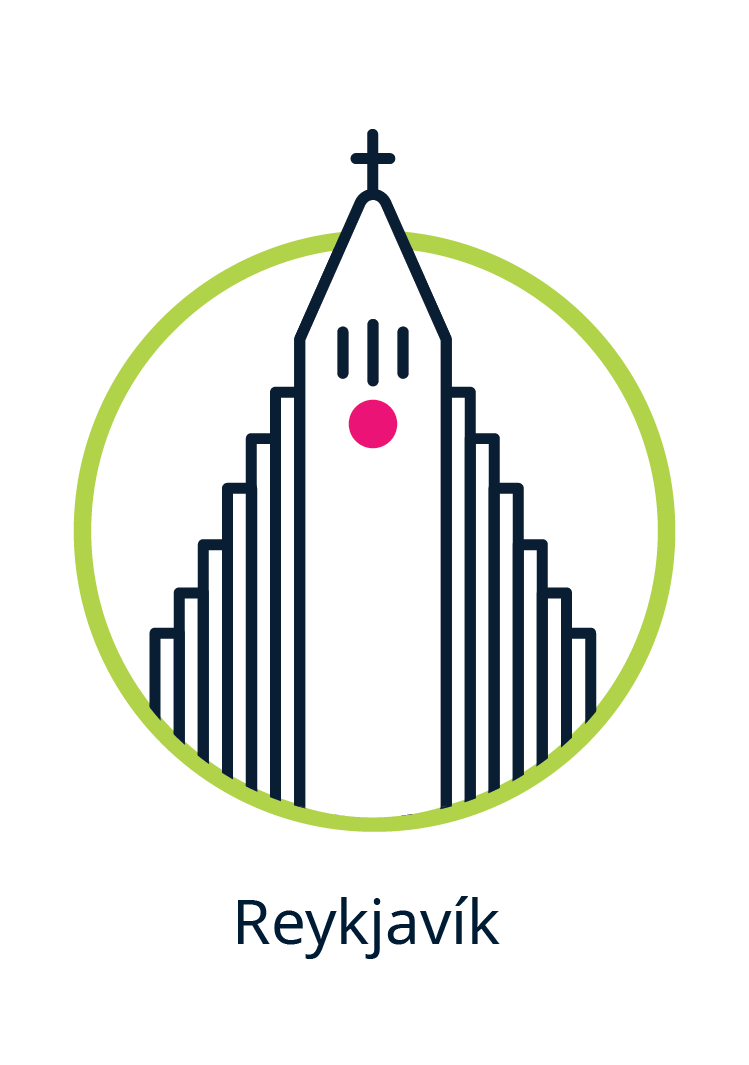 4. Reykjavík
Collaborating to unlock cheaper renewable energy.
An impressive 99% of this Icelandic city's electricity production comes from a combination of hydropower and geothermal power, which is not only cheaper and more eco-friendly than fossil fuels, it's also more reliable. It's now also home to the world's biggest and most cutting-edge carbon-removal plant which removes carbon dioxide from the air.12 The main reason for this city's success: a cohesive collaboration between municipalities, government and the public; and innovations led by entrepreneurs.13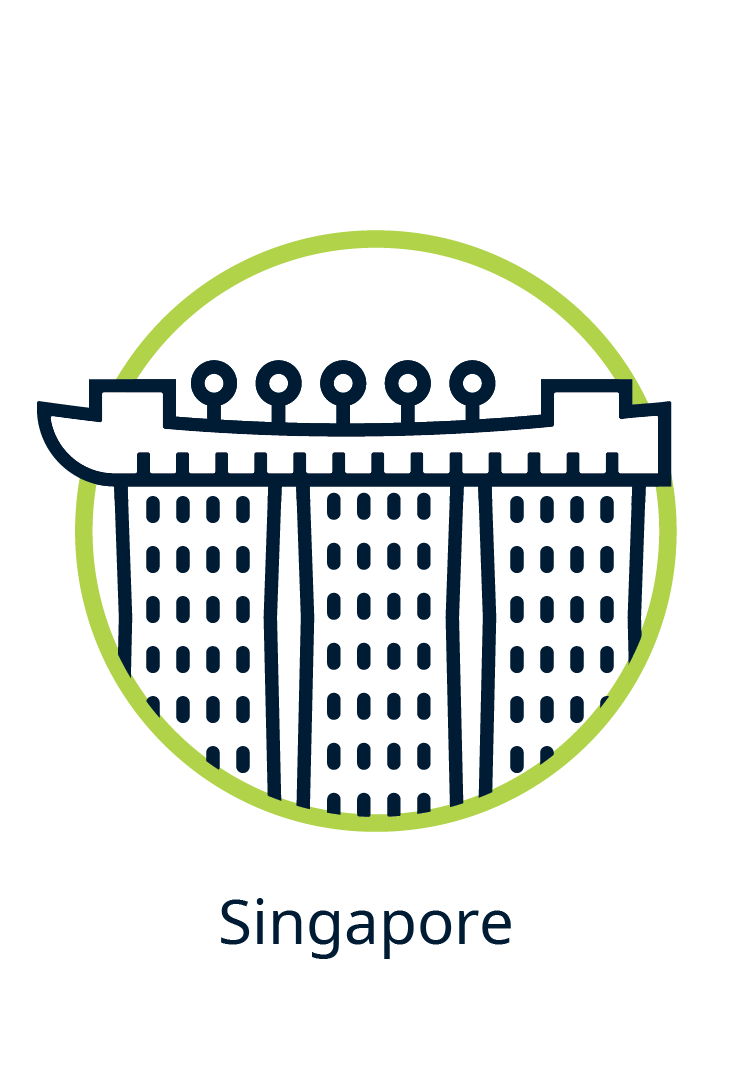 5. Singapore
Harnessing greener designs that work for people and the planet.
It's a fast-growing, densely-populated city that relies on versatile 'living' architecture to use space more effectively. Urban planners weave nature into everything, from green roofs and cascading vertical gardens through to verdant walls, as businesses are incentivized to replace greenery lost on the ground with greenery in the sky.14 One of the best examples of their eco-design: the 18 man-made Supertrees in Marina Bay generate solar power, collect rainwater, and act as air venting ducts and vertical gardens for conservatories. But it's not just about aesthetics and eco-friendly credentials, it has a brilliant affordable housing policy. More than 90% of the citizens own their homes, which is one of the highest home-ownership rates in the world. It also looks after its elderly: it has created 'therapeutic gardens' for them to enjoy.15 This is a vital example of how sustainable cities can't just be measured predominantly on environmental and economic progress; it's vital to understand how cities are serving their citizens socially. Innovative cities like Singapore are making changes that put the health and lifestyles of their citizens first.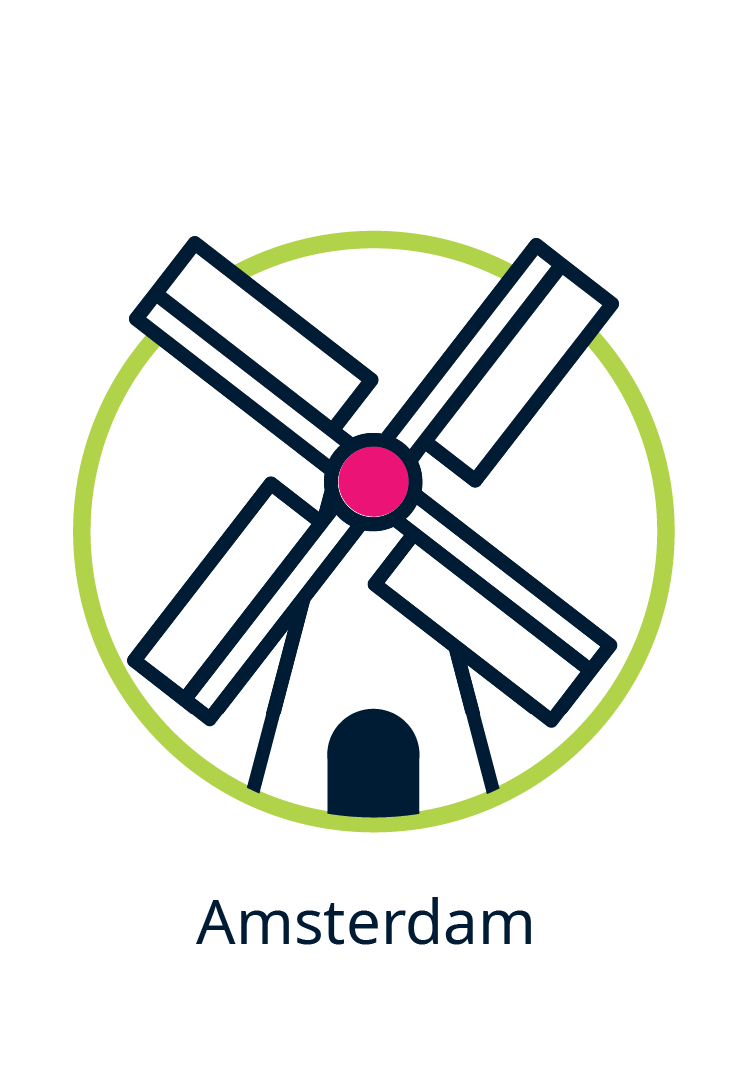 6. Amsterdam
Wasting less to save and earn more.
While this eco-friendly city is famous for having over 500km of bike lanes and is second globally for having the most walking and cycling commuters, it's how it handles food waste that's truly remarkable. One-third of all food produced annually in the world is lost or wasted, and it amounts to a major squandering of resources, including water, land, energy, labor, and capital; and causes high greenhouse gas emissions.16 Amsterdam spearheads the movement to reincorporate waste food into new meals with groundbreaking restaurant chains like Instock, which alone has saved over 480,000 kilograms of food from being wasted in the last four years. The Dutch have decreased food waste by 29% since 2010.17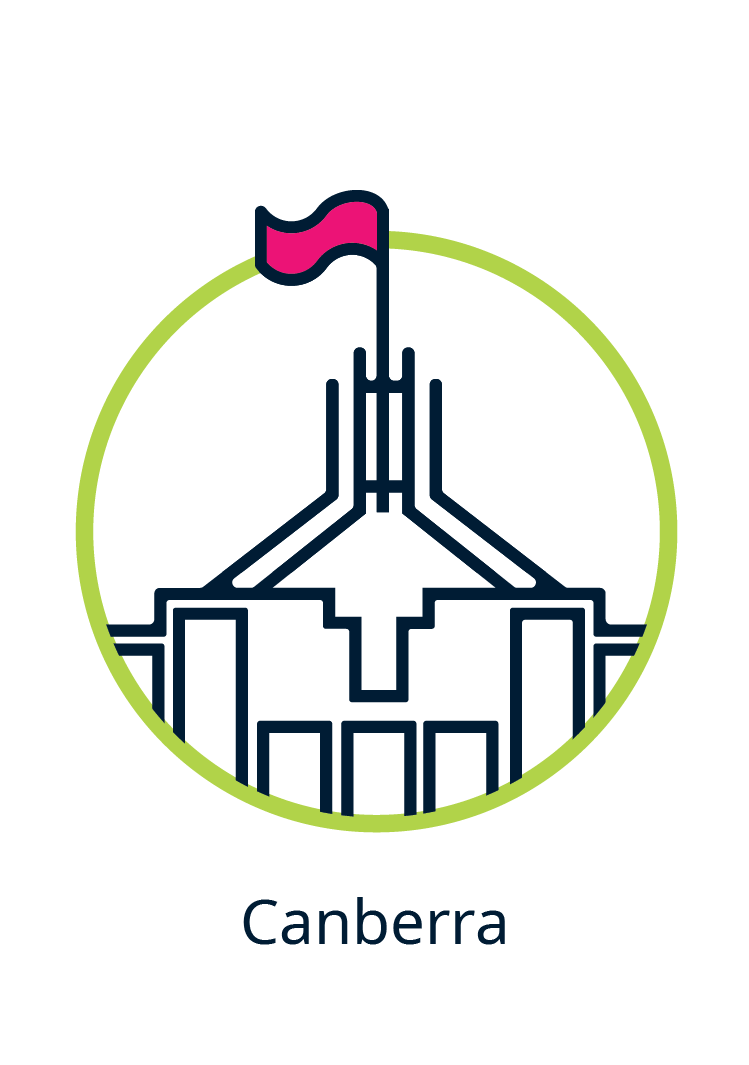 7. Canberra
Providing greener, group-friendly, city-wide connections.
In Australia, 87% of Canberra's transport infrastructure is powered by renewable energy, and it has a very successful local ride-sharing service called GoCatch.18 It's one of the greenest cities globally with a low-scoring pollution index of 13.89, and 48% of its energy comes from sustainable sources.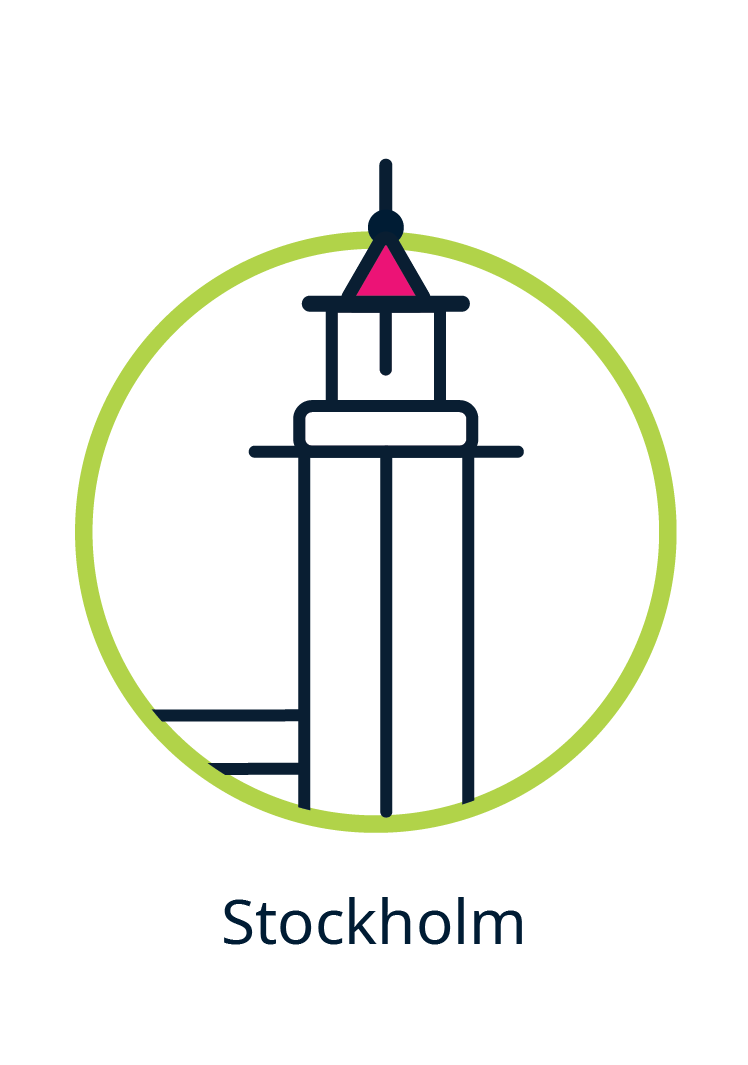 8. Stockholm
Using sustainability credentials to capture a new market.
Like its Scandinavian sibling in Denmark, the capital of Sweden is run almost exclusively on renewable resources and very little is sent to landfills. However, its outstanding feature is that it has the highest number of certified eco-hotels; it leverages its eco status to earn higher tourism income.19 It does this by attracting more discerning customers who want to support eco-tourism and travel more responsibly.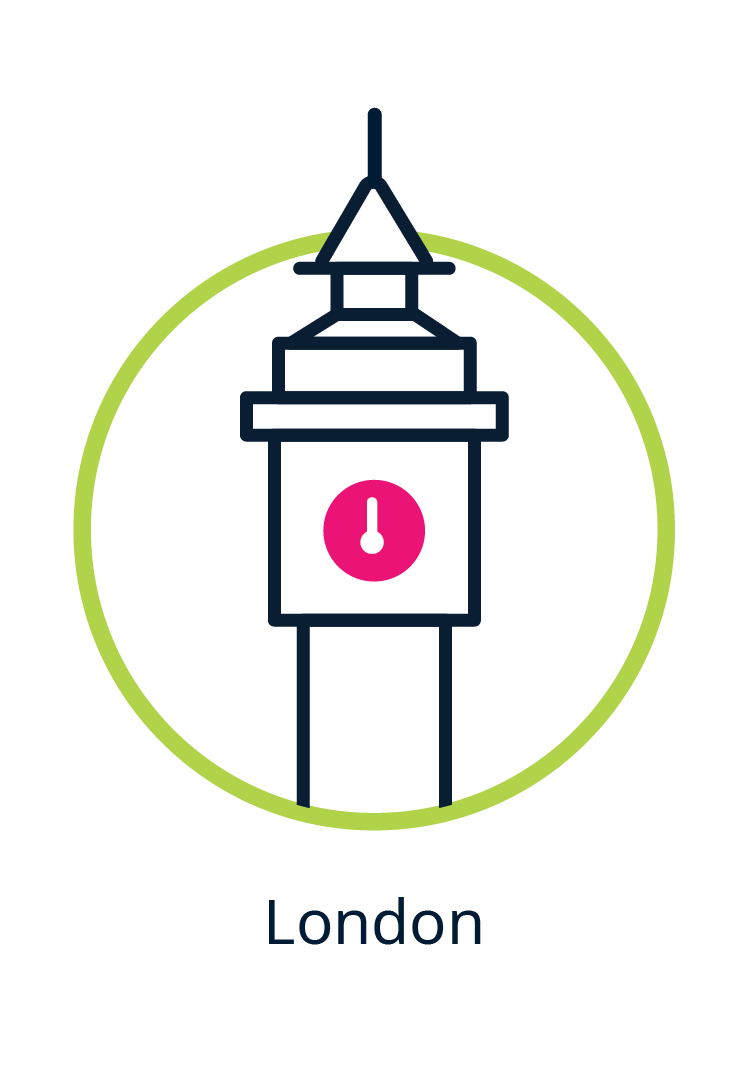 9. London
Switching to electric.
London is innovating on several fronts, from using hybrid double-decker buses and the world's first hydrogen-powered buses to being the global leader in green finance such as carbon trading, green bonds, venture capital investment, and is second only to Silicon Valley for cleantech IPOs. It has also made huge strides with the creation of the world's first Ultra-Low Emission Zone (ULEZ) to cut down on carbon emissions.20 One of the most important features: it has the most electric car charging stations in Europe with 5,900 (Amsterdam is second with 3,404).21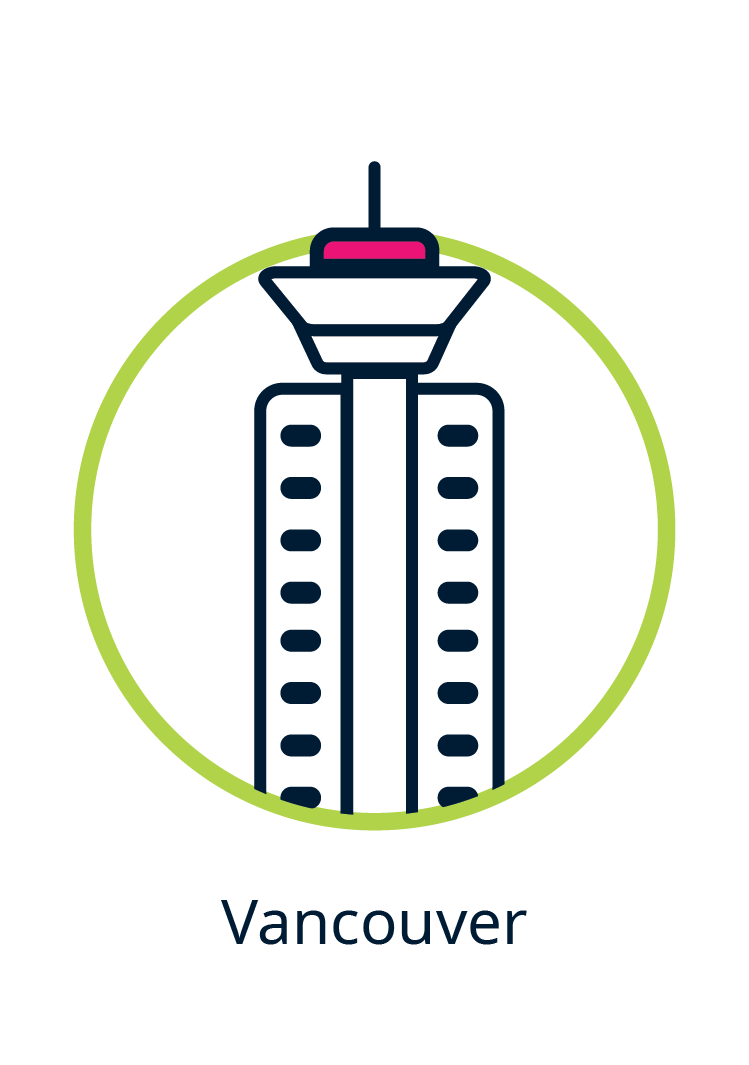 10. Vancouver
Making space work.
It has the lowest per capita greenhouse gas emissions of all major cities on its continent thanks to a long-standing carbon tax, and has planted more than 125,000 trees since 2010. Single-use plastics will be banned in the next two years, and over 50% of commuting happens on foot, by bike, or on public transport. It also cleverly harnesses all available space: five-star hotels in the city grow vegetables and house bees on their roofs.22 All these changes are supported by an eco-focused population: GetSmarter's research shows 69% of these citizens' buying decisions are driven by a commitment to sustainability.
More Notable Sustainable Cities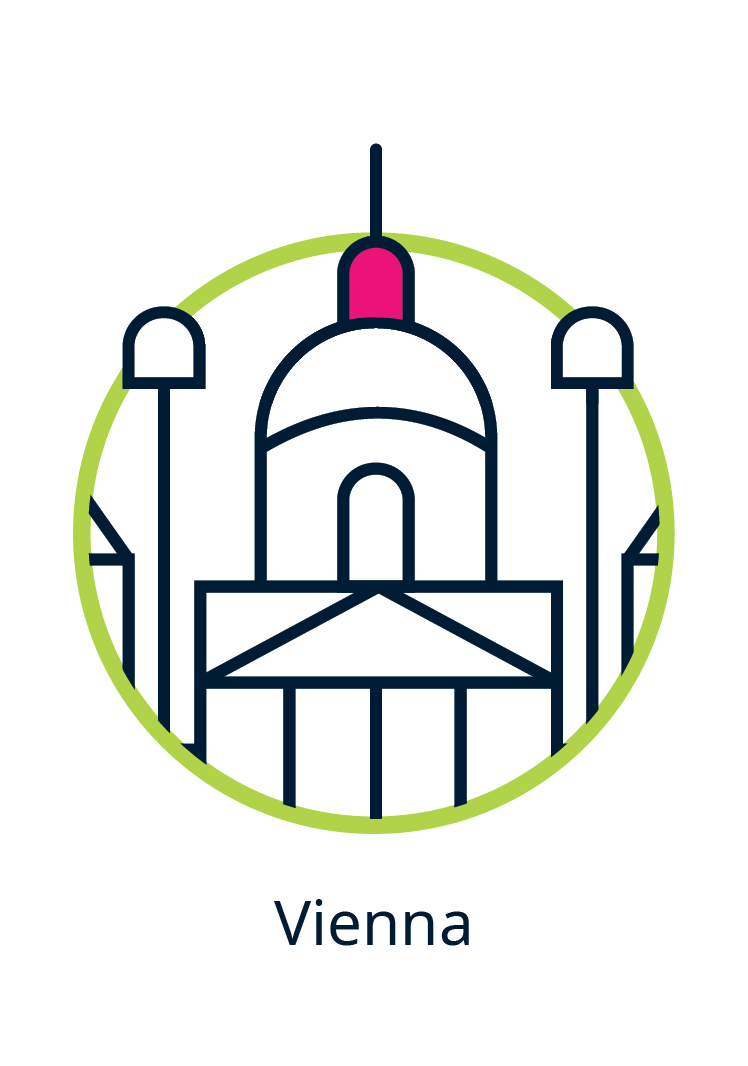 11. Vienna
This city was awarded the Greenest City in 2020 according to an index created by Resonance Consultancy.23 A large part of the success is attributed to exceptional city planning. Over half of the city's population has an annual transit pass and use it regularly, and there is roughly 120m² of green space per resident.24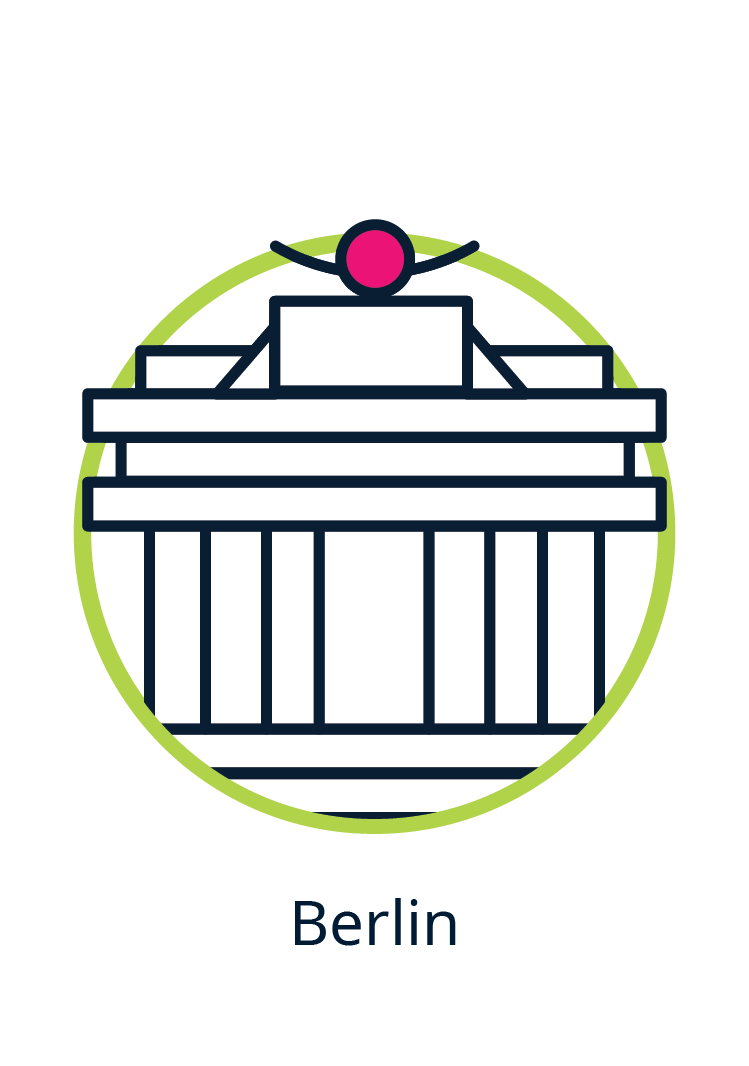 12. Berlin
A leader in water conservation and recycling, this city uses the least water per capita in Europe, and has smart recycling incentives, such as offering €0.25 for every plastic bottle you recycle. Since 1990, the German capital has cut its CO₂ emissions by one-third.25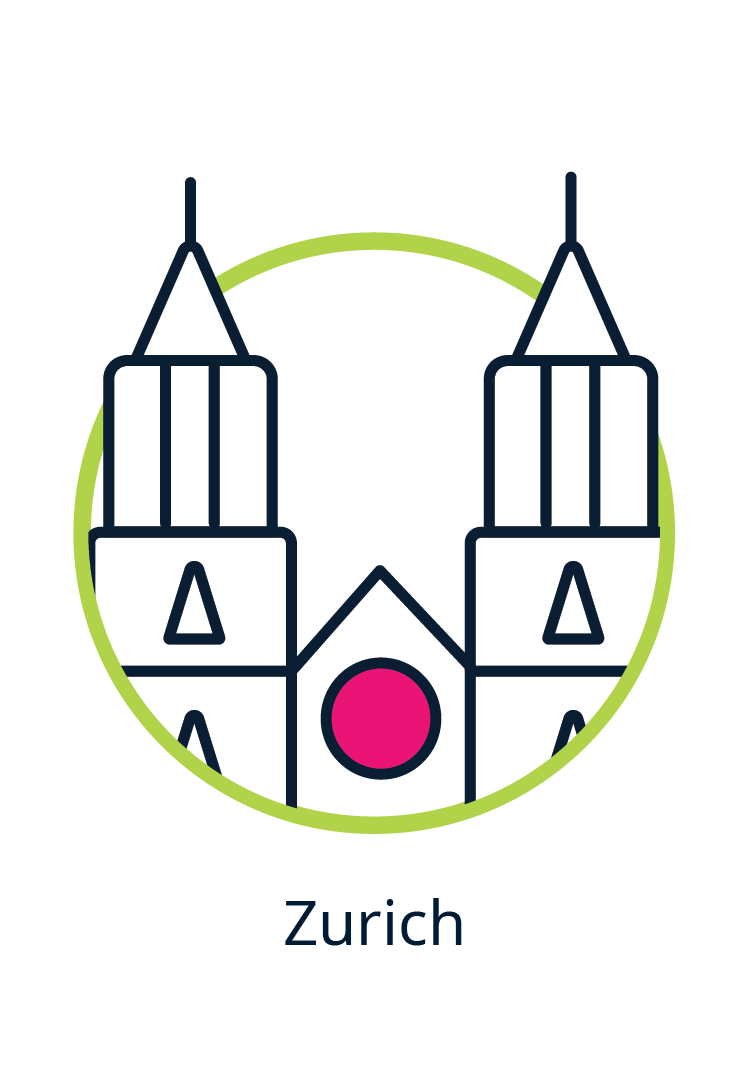 13. Zurich
A past winner of the most sustainable city award, Zurich has plenty to celebrate: in 2019, 82% of their electricity was derived from renewable sources, 43% of the city waste was recycled, and over 74% of their hotels were certified in sustainability.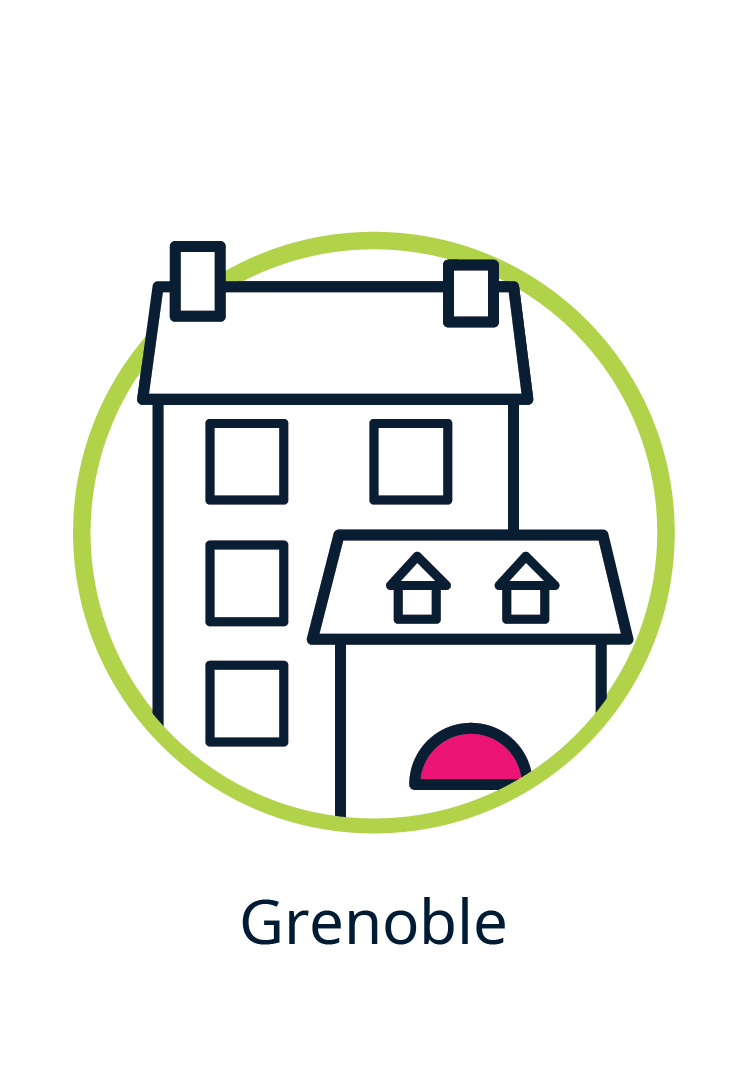 14. Grenoble
The winner of the European Green Capital award for 2022,26 this French city has reduced its greenhouse gas emissions by 25% since 2005, has added 320km of additional bicycle paths, and has ensured that all household energy needs are covered by renewable energy.27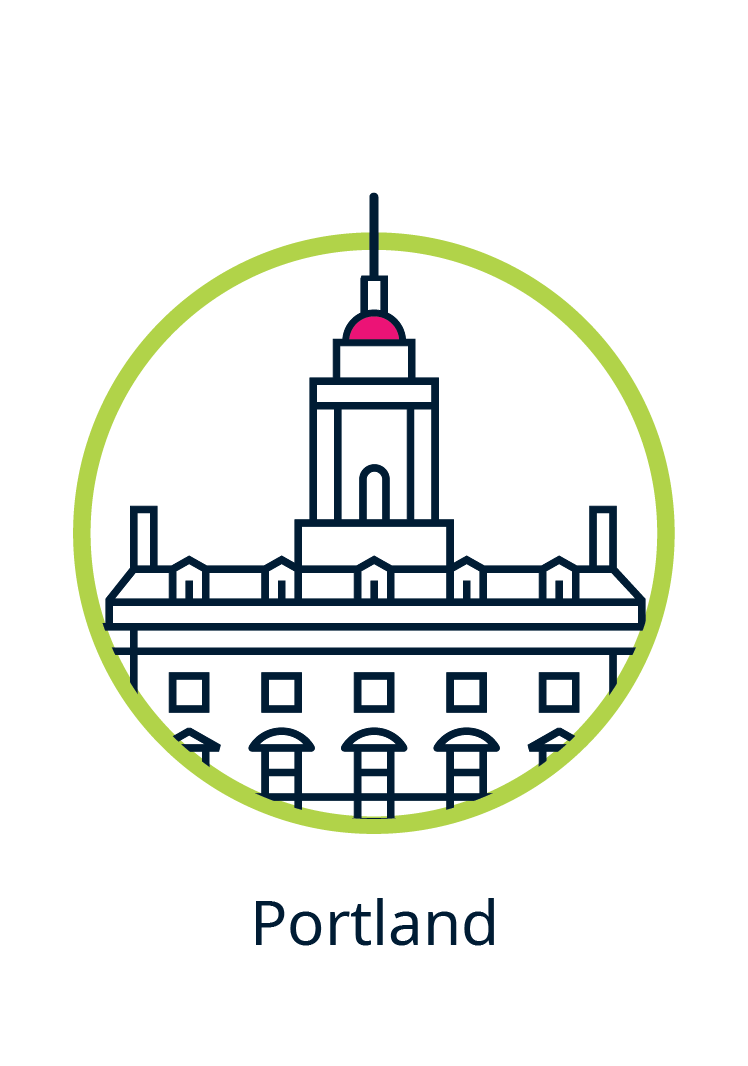 15. Portland
It's the poster child for the sharing economy, as it emphasizes thrift shops, free book and tool libraries, zero-waste pop-ups, and repair workshops to fully embrace the reduce, reuse, and recycle mentality.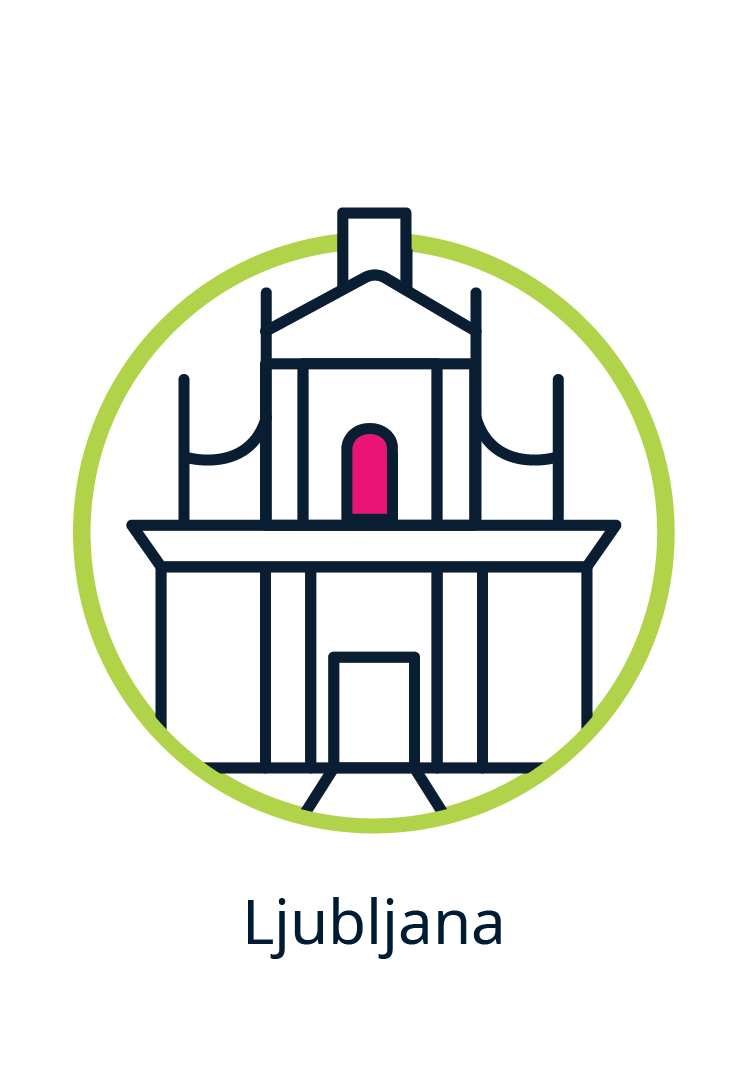 16. Ljubljana
Over 75% of Slovenia's capital city is made up of parks and green spaces, and it has a fleet of free electric taxis called Kavalirs to help people easily navigate the urban landscape. It also has a cutting-edge waste management system that sends 80% less waste to landfills.28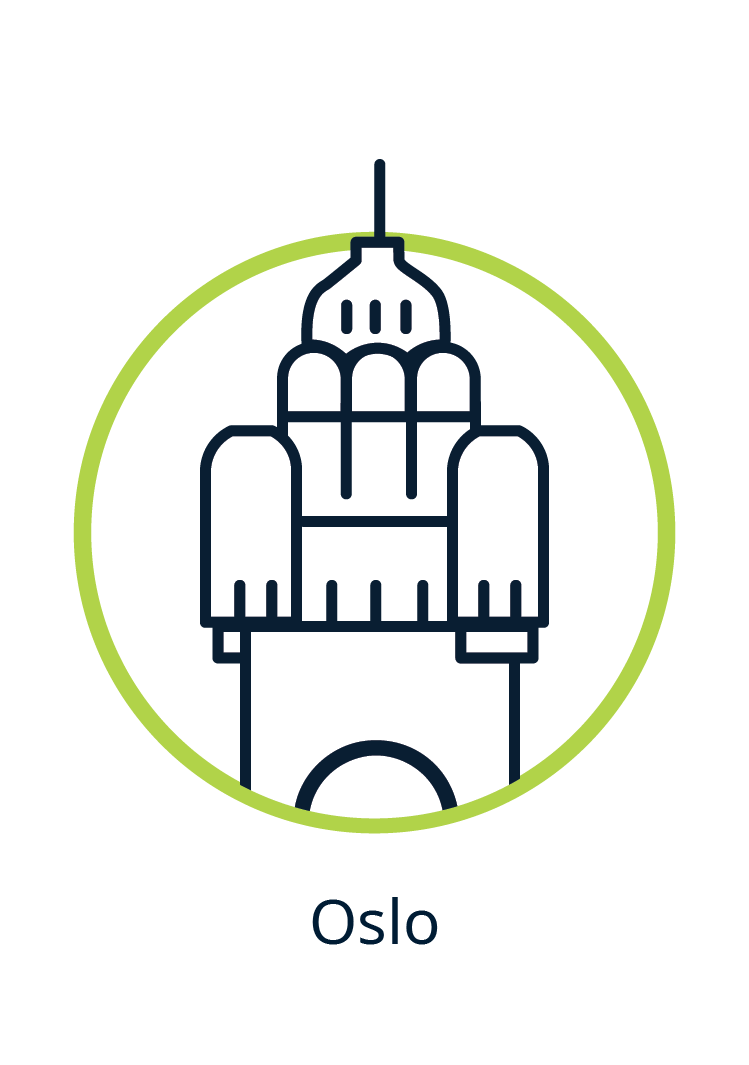 17. Oslo
This city uses close to 100% renewable electricity, and it offers a national subsidy for solar panels and electric and hybrid cars. It's making a difference: in March 2021, diesel and petrol-powered cars together only made up 8.2% of all new cars sold.29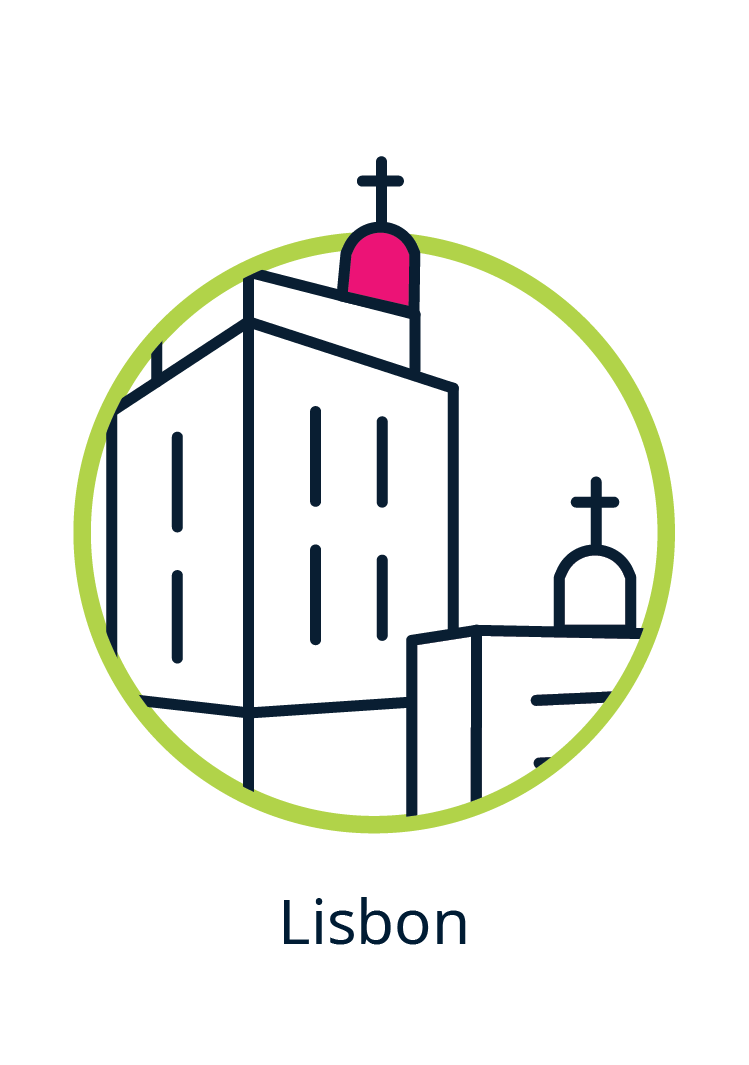 18. Lisbon
Thanks to ingenious city planning and ambitious recycling and composting programs, Lisbon was awarded the 2020 European Green Capital of the year. Almost all (93.3%) people in Lisbon live within 300m of a public transport service and 76% of people live within 300m of green areas.30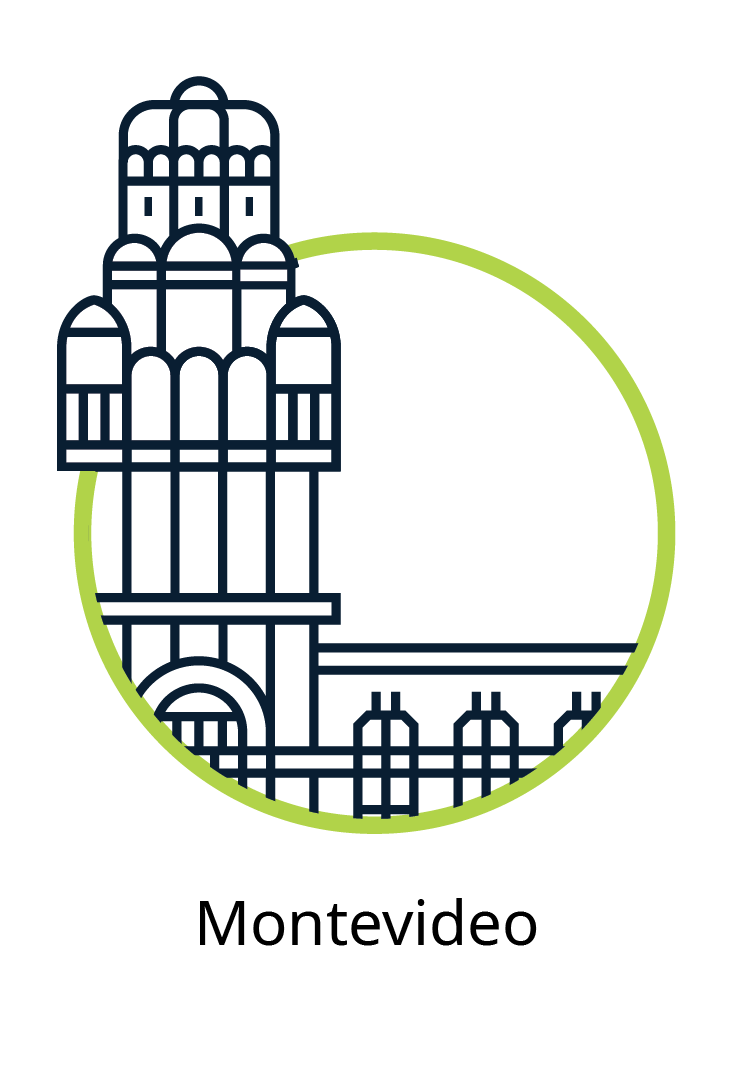 19. Montevideo
Uruguay leads Latin America in eco-friendly policies, and this city harvests 97% of its electricity from renewable sources – mainly hydroelectric and wind parks.31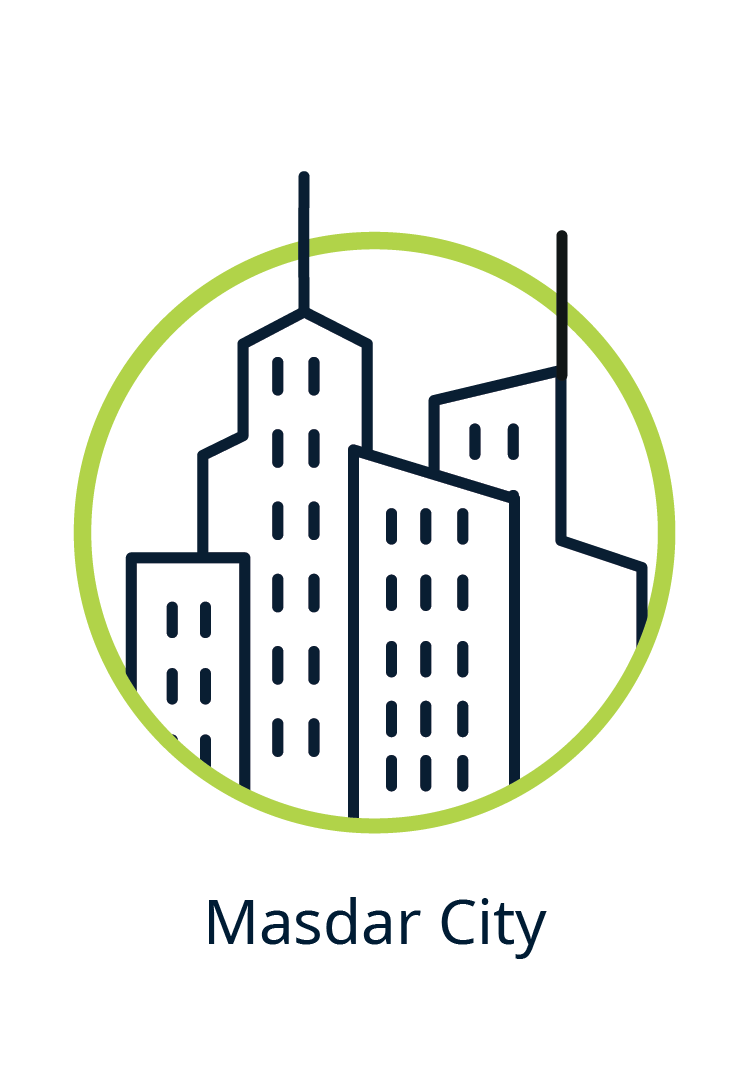 20. Masdar City
You may not have heard of this city yet, but it's a massive project being built in Abu Dhabi, and while it isn't complete, the city block that is finished offers a glimpse into the future. It's home to cleverly designed LEED-certified buildings crafted from low-carbon cement and 90% recycled aluminium, which use 40% less energy and water.32 LEED (Leadership in Energy and Environmental Design) is the most widely used green building rating system in the world. Available for virtually all building types, LEED provides a framework for healthy, highly efficient, and cost-saving green buildings.33
Climate change is accelerating our need for sustainable cities. We're facing the heightened effects of pollution, resource scarcity, and social inequality. It's not just up to governments and large corporate companies to solve this challenge; we all need to be catalysts of positive change as entrepreneurs, consumers, and business owners. This collaboration and teamwork is what helps to build these successful cities we've listed.
No matter your industry or location, you have the opportunity to help build a more sustainable city. But to do so, you and your employees will need the right skills. GetSmarter has partnered with leading universities and sustainability experts to offer you the latest industry insight, research, and tools. By closing your sustainability skills gap through online learning, you'll be able to contribute to finding more sustainable solutions, and you'll unlock a better, more successful future for yourself, your employees, and the environment.
Learn more about creating a greener, more successful future for you and your business with GetSmarter's portfolio of online sustainability courses.
---
Stay competent, confident, and informed