When you think of online learning, you probably picture yourself sitting and staring at your computer screen – frustrated, alone and completely in the dark.
But what if online learning is not isolating, but surprisingly collaborative?
David Klaasen, a Lead Learning Designer at GetSmarter, explains why online learning can be an engaging and collaborative experience:
"Part of the reason why we opt for collaboration in our courses is because of GetSmarter's constructivist approach. We believe in and prioritise knowledge construction rather than mere information transfer. In order for construction to take place, there needs to be some sort of collaboration or teamwork aspect between students. Students benefit from peer-to-peer learning as much as they engage with the content and the subject matter expert."
What is collaborative learning?
Collaborative learning is an online approach to education allowing students to communicate and socially interact with their fellow classmates as well as their instructors.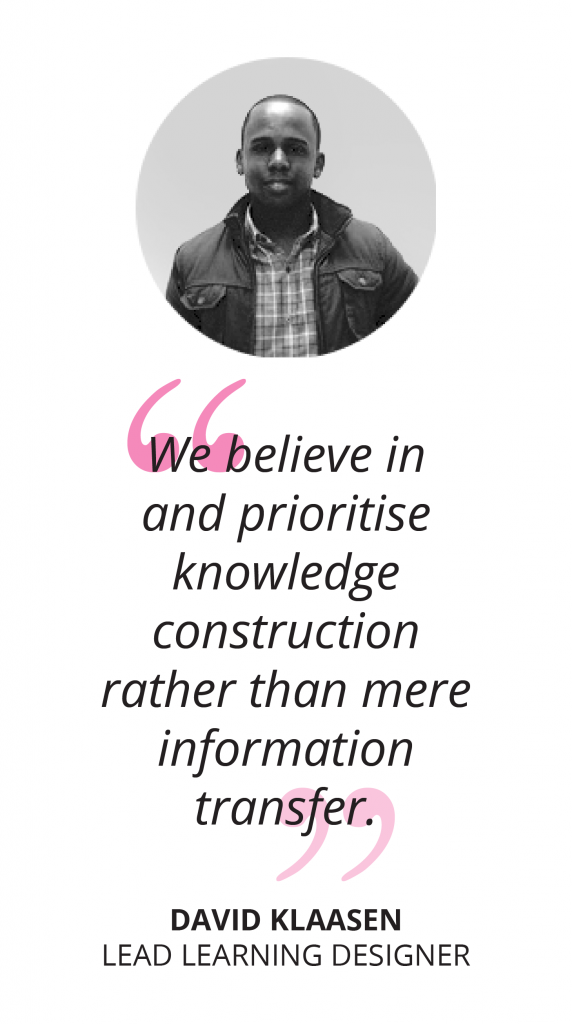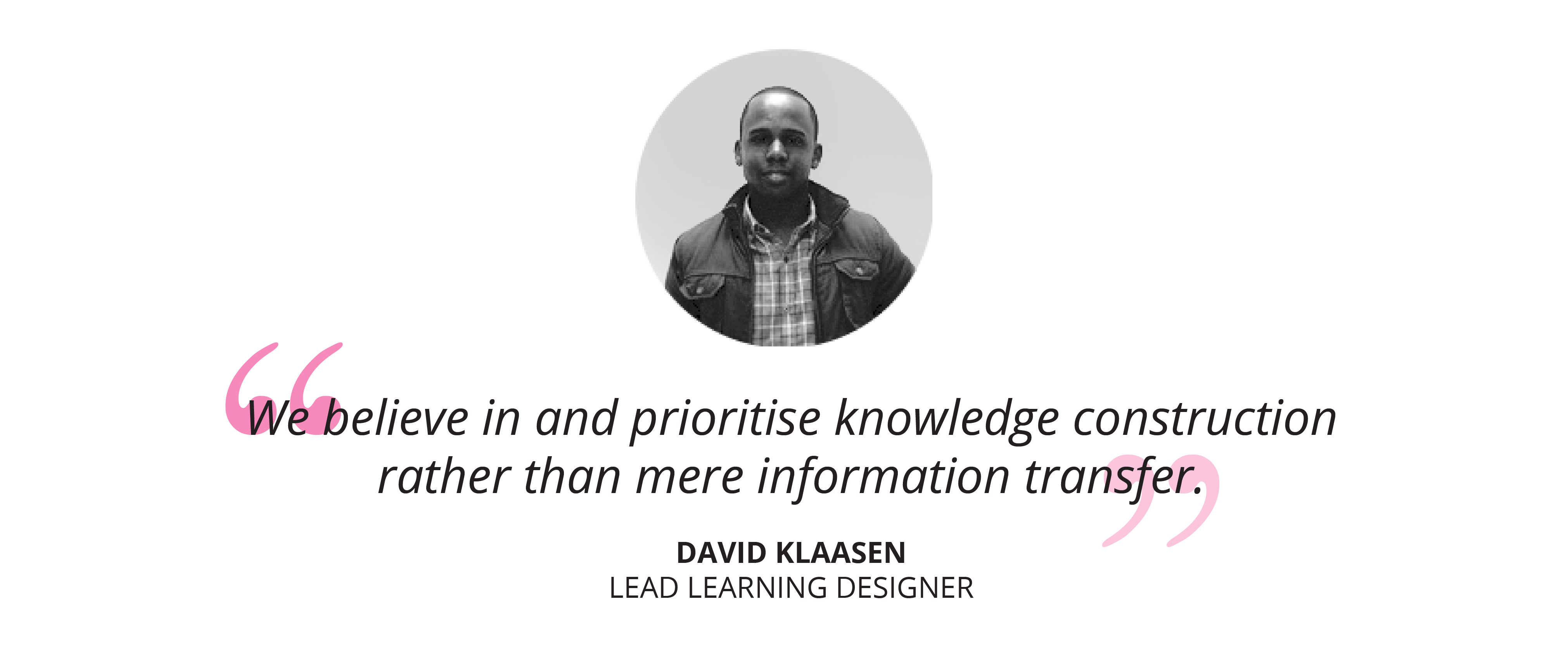 According to the Brandon Hall Group,1 in the last few years, the focus on social learning in organisations has increased dramatically. Rob Paddock, Chief of Education at GetSmarter, supported this statement in a recent interview, saying online learning, often offered in the form of instructional design, has become a fundamental part of new business start-ups:2
"There's this idea of a cohesive student cohort all working through the same material at roughly the same time, all experiencing the same thing and all there to support each other. What we find regularly is that the networks that build up between these students are just incredible. One of the things that we're doing now is organising these global meetups in cities around the world – students from those regions are meeting up in person and having networking sessions and launching businesses together. The spinoff stories of what happens from these collaborative online courses are just very inspiring."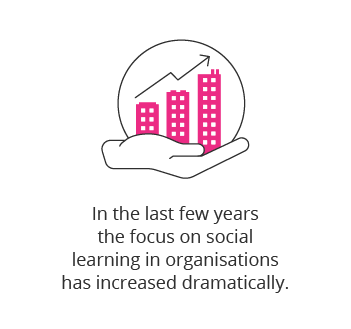 How is collaborative learning implemented?

In an online classroom environment, collaborative learning is made possible through forums, small group discussions, peer review structures and live chats along with other tools students wish to incorporate.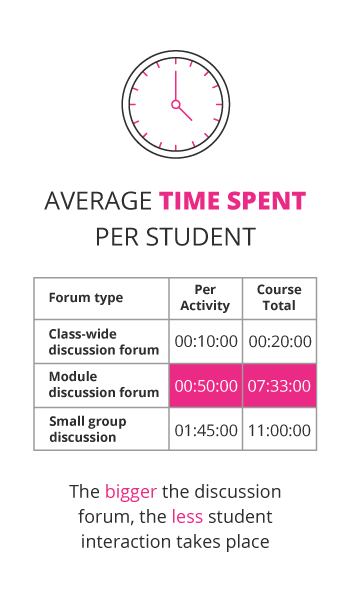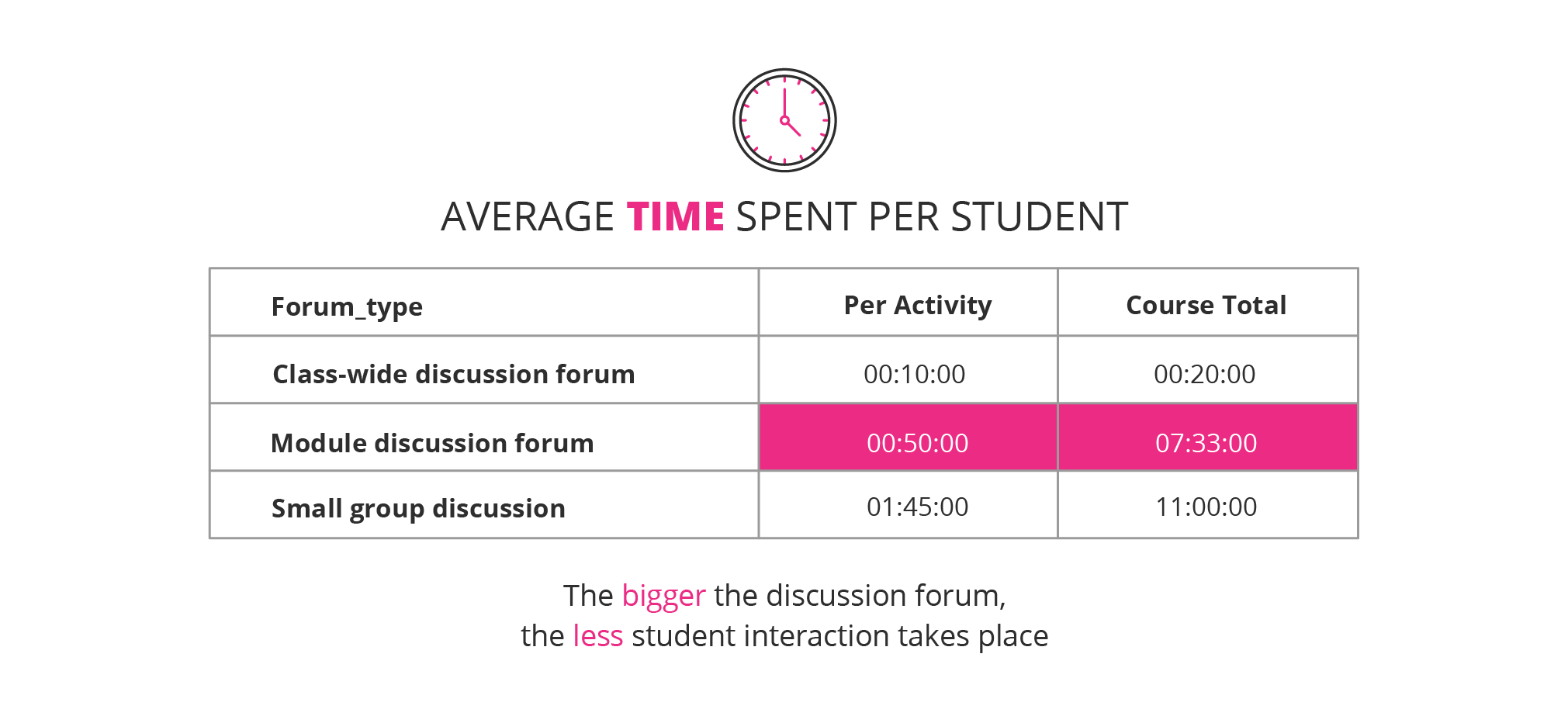 GetSmarter has found students spend an average of 11 hours on the small group discussion forums per course. That's almost 4 hours more than what they spend on the module discussion forum. The smaller group is designed around participation and becomes a more familiar space since the members of the group stay the same throughout the course. Students form friendships in this space and constantly share new and exciting job opportunities with each other.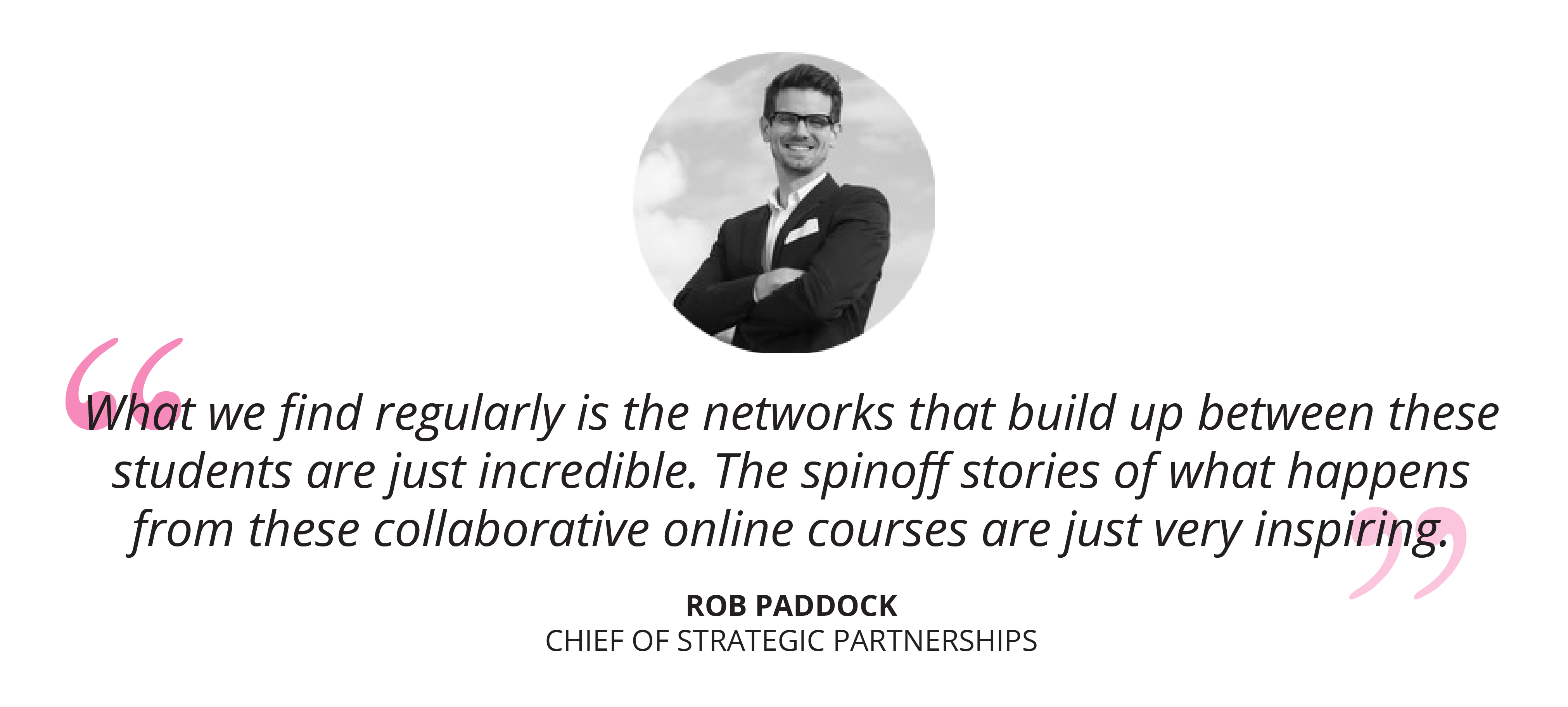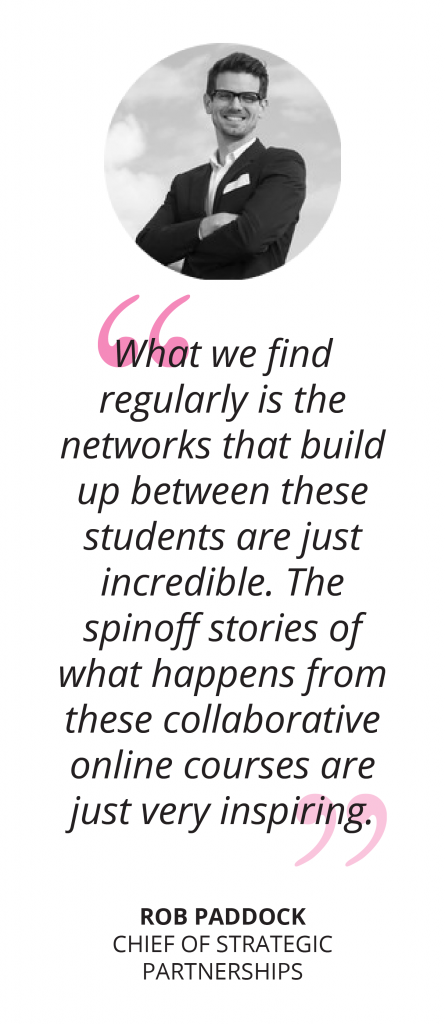 Elizabeth Stacey, a senior lecturer in the Faculty of Education at Deakin University in Melbourne, Australia, did a study on adult collaborative learning in an online environment and had two very strong outcomes:3
1. Students who regularly participated in computer-mediated communication (CMC), such as social media like Google Hangouts, all received credits and distinctions with only one pass-level student who used conferencing minimally. Students that met face-to-face without the use of CMC for group interaction received 6 pass-level results out of nine.
2. CMC had effects on student retention in the study. Of the five students who did not participate in CMC at all, two deferred the course and one failed and dropped out of the course.
Elizabeth's study makes it clear that collaborative learning brings a sense of community and accountability that's often lost when students are expected to work on their own.
How will collaborative learning benefit me?
Online collaborative learning doesn't just provide a way to communicate, it also creates a digital hub for continual discussion and reflective interaction. Through this platform, you no longer have to try and fit everyone's opinions into the minimal time you have to come together in face-to-face meetings. By sending each other material online, everyone is free to reflect on what has been said on their own time and everyone gets to participate.
Here are three tools that aid collaborative learning: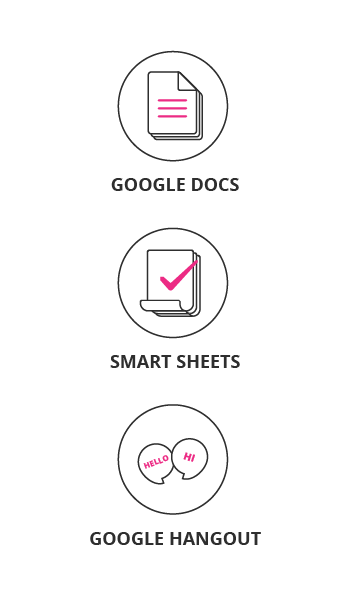 These tools allow you to contribute to different documents, in real time, despite geographical constraints.
Megan Tennant, a Lead Learning Designer at GetSmarter, speaks about her experience working on a previously-offered MIT Fintech online certificate course.
"What was palpable on the Fintech course was the sense of belonging between the enrolled students. The course attracted people who were genuinely passionate about the subject matter which encouraged them to reach out in ways that weren't introduced into the online campus platform. The forums, however, formed an organic means of communication"
The advantage of paid short courses is the size of the enrolled group. Courses that have limited spaces available are incredible because the students all receive personalised attention.


Will a collaborative approach include personalised support?
GetSmarter's collaborative learning process is not limited to the instructional and interactive learning approach, but also involves the assistance and support of a Student Success Team who is there to guide and support students throughout their educational endeavours.
"Overall, students want to feel supported", says Lisa Pistorius, a Student Success Manager at GetSmarter."They often mention that when they were just about to give up, their Student Success Manager called them, encouraged them and provided them with clarity on what they need to accomplish to get through the course"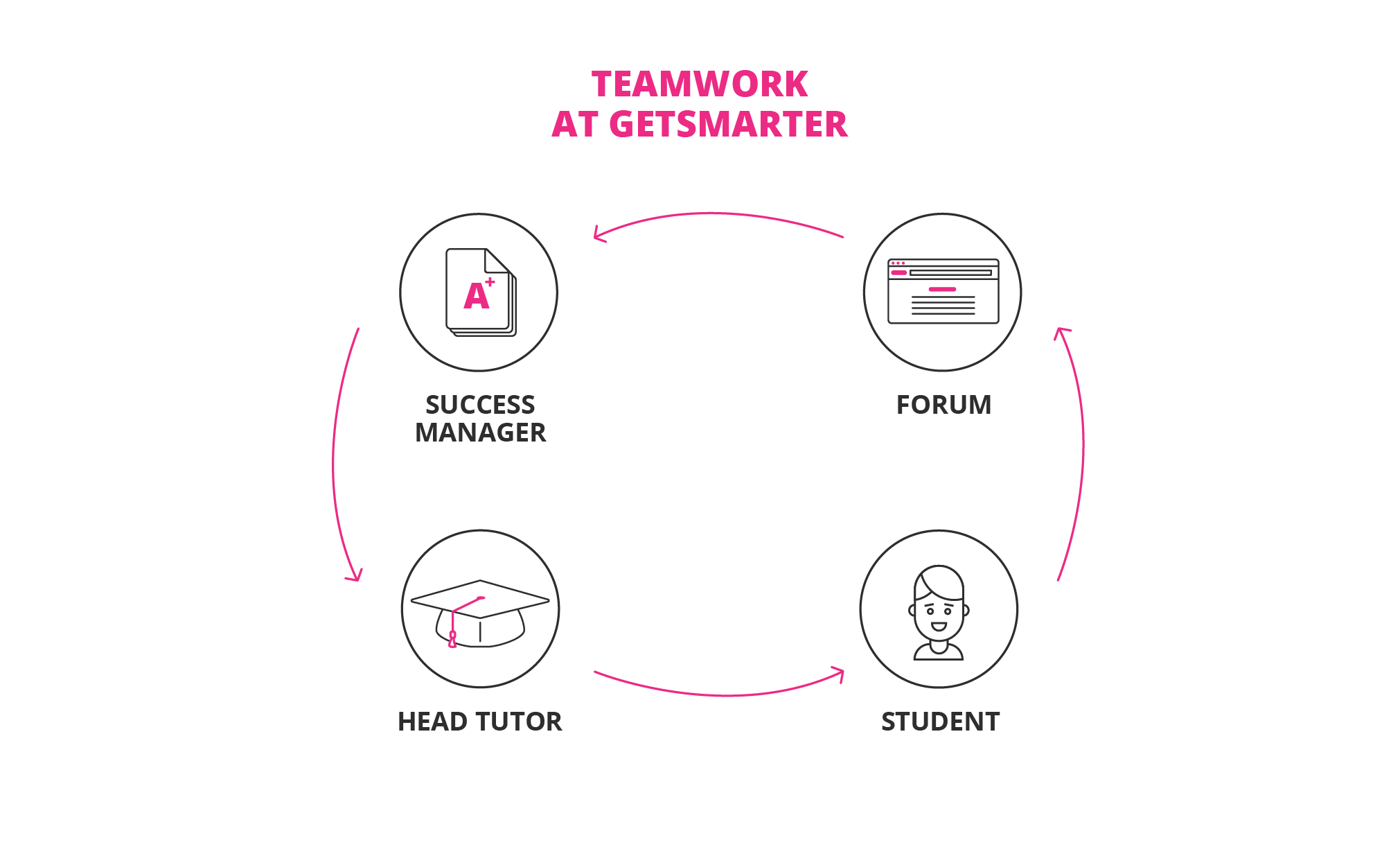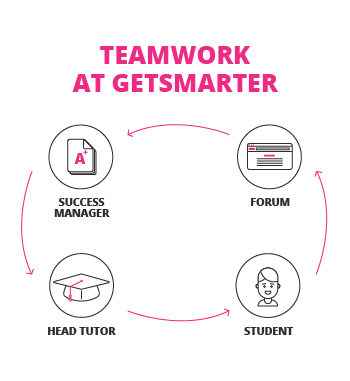 Why is collaborative learning effective in an online environment?
Course material is easier to grasp and understand when social interactions around the material have taken place. You'll probably remember what "Shannon" said on the topic better than what was originally written on the notes for example
In a small group setting, you have the opportunity to rehearse your understanding of the material with your classmates and you're exposed to their understandings of the material as well, which will only broaden your topic knowledge
Questions are constantly being asked by participating classmates in forums. You can benefit from the inquisitiveness of others
Along with socialising comes the opportunity to strengthen support and morale among classmates, making giving up a lot harder
Communicating in forum posts will improve your online communication skills, especially when it comes to complicated material. This is a skill that can be transferred to any work environment
---
 Are you ready to gain a verifiable skill set in a collaborative learning community?
Study an online short course today and receive full support throughout your journey.
---