Scouted by Chelsea F.C. at the impressive age of nine years old, Dean Furman has had football instilled in him all his life. But his commitment to the sport has never stopped him from pursuing other interests through further education.
Born in South Africa, Dean Furman and his family moved to the UK when he was five years old. Soon he was invited to join the Chelsea Academy.
"Alongside my football, I was a strong tennis player and at the age of 13, I had to make a decision on which sport I wanted to focus on, which of course was football. I remained at Chelsea until I was 18."
From Chelsea, Dean Furman moved up to Glasgow Rangers where he played for two years. He then moved back to England and played for a number of teams in the English Football League, until coming full circle and returning to his home country of South Africa.
"Having lived in South Africa for the last two years I can now say that I have two homes. It's great to come back to rediscover my roots, reconnect with family, and explore this wonderful country."
An investment in knowledge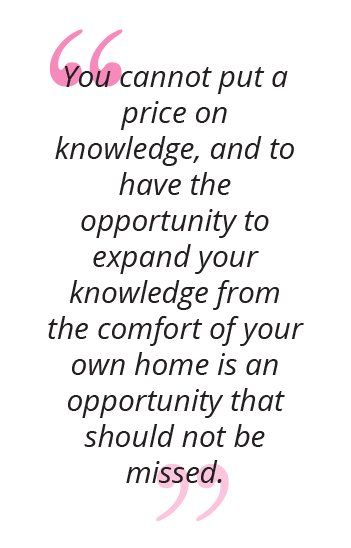 Having already completed a four-year degree in Sports Science through Manchester Metropolitan University and a course on Football Marketing and Management, Dean Furman explained how he has always felt a need to prepare himself for the future after football.
"I'm always keen to invest in my knowledge – after my studies I wanted to gain a general understanding of the business landscape, as I'm interested in eventually running a successful business. That's why I decided to take the GetSmarter online short course on Foundations of Business Management."
Dean Furman describes how It's important for all athletes to understand they have a short life-span as an athlete, and while it is important to maximise their sports careers, it's essential to consider the future once they are no longer playing for a team.
"As footballers, we're blessed with spare time as the training day is usually in the morning. I would therefore encourage fellow players to use their time wisely and begin learning, studying or developing a skill which they may utilise after their career. In the modern world, online education is the perfect way to embrace continued learning. You cannot put a price on knowledge, and to have the opportunity to expand your knowledge from the comfort of your own home is an opportunity that should not be missed. "
Below is a timeline listing Dean Furman's involvement for the last few years: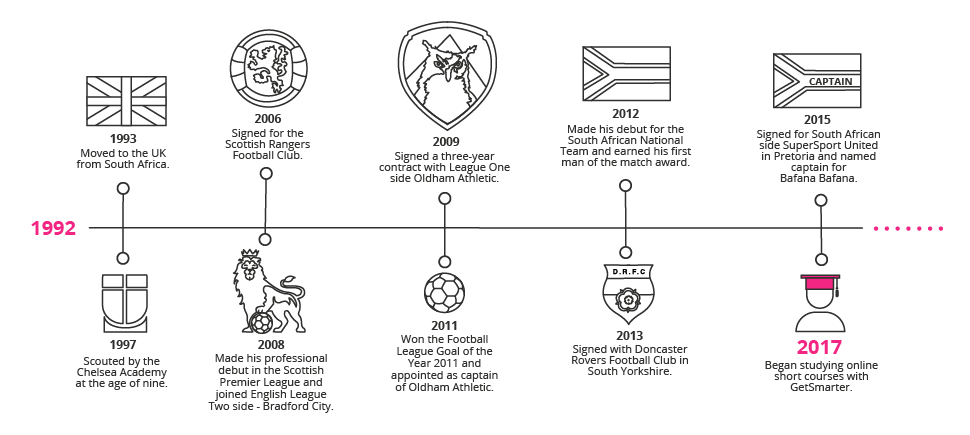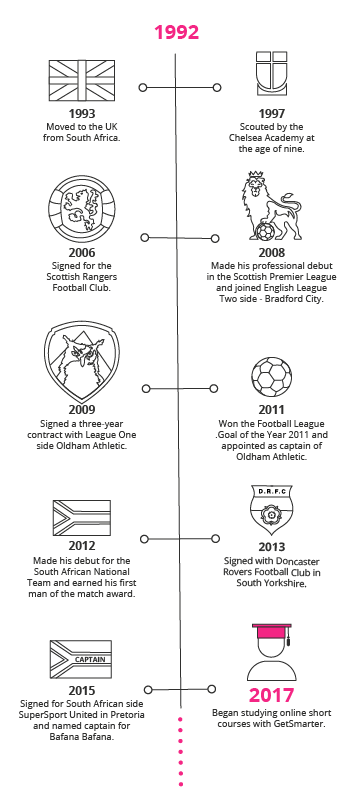 Pursuing further interests down the road
Besides business and marketing, Dean Furman described how one of his greatest passions is property – an area he would love to become involved in by purchasing further properties in the future and studying property development courses.
"Property development is something I'm largely interested in. I currently own a couple of properties in the UK and am always scouring the market for more opportunities. The property development course may well be the next course I take in order to gain a more in-depth understanding of this type of investment."
---
Having had his life plan set for him from a young age, Dean Furman took the initiative to embrace his further interests in education.
Which skills do you need to develop to follow your passion?