This article has been created alongside the New Professional's 2018 Career Guide. Download your free copy here and be recognised in 2018.
Today's jobs are worlds apart from how they looked a generation ago. Those preparing to leave the workforce may have spent their entire careers at one company, in one field, while those starting right at the bottom of the chain today are no stranger to hopping between jobs every 12-18 months. The average time spent in one job has dropped to just 4.2 years.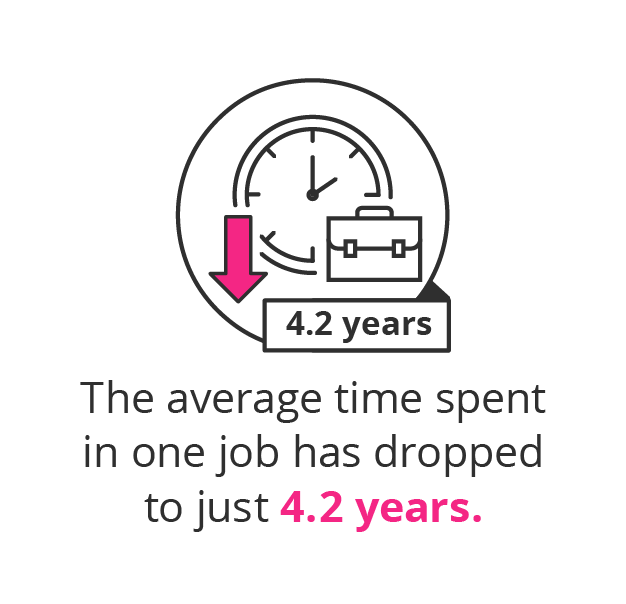 Consistency in place of employ isn't the only change though. The skills needed to succeed in the workplace are constantly changing, and will continue to change throughout a worker's life.
The World Economic Forum believes that 35% of the skills workers need will have changed by 2020 – regardless of industry. Here are the skills you can start learning today that will help you stay relevant and get hired in 2020.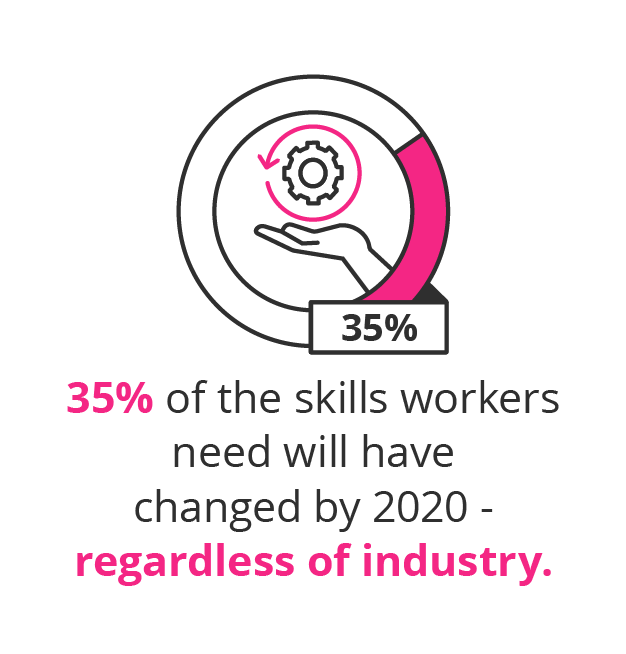 A summary of the skills that'll get you hired in 2020, according to the WEF's Future of Jobs Report:
Technological literacy – those working in sales and manufacturing will need new and transferable skills
People management – Emotional intelligence and the ability to coordinate with others will become two top skills needed by all
Social skills – Humans are currently better at social interactions than robots, making skills such as negotiation vital in all repertoires
Service orientation – Being able to anticipate and meet the demands and values of consumers will be an invaluable skill for adapting a business's services to future trends
Judgement and decision-making – Known as 'system skills', these will be necessary for companies who depend increasingly on data to make decisions
Creativity – As humans are still able to think and behave more creatively than computers, this will become one of the top three skills you need
Critical thinking – The ability to think critically will make workers highly employable in 2020
Complex problem solving – The most desired skill to have by 2020, this is defined as the ability "to solve novel, ill-defined problems in complex, real-world settings."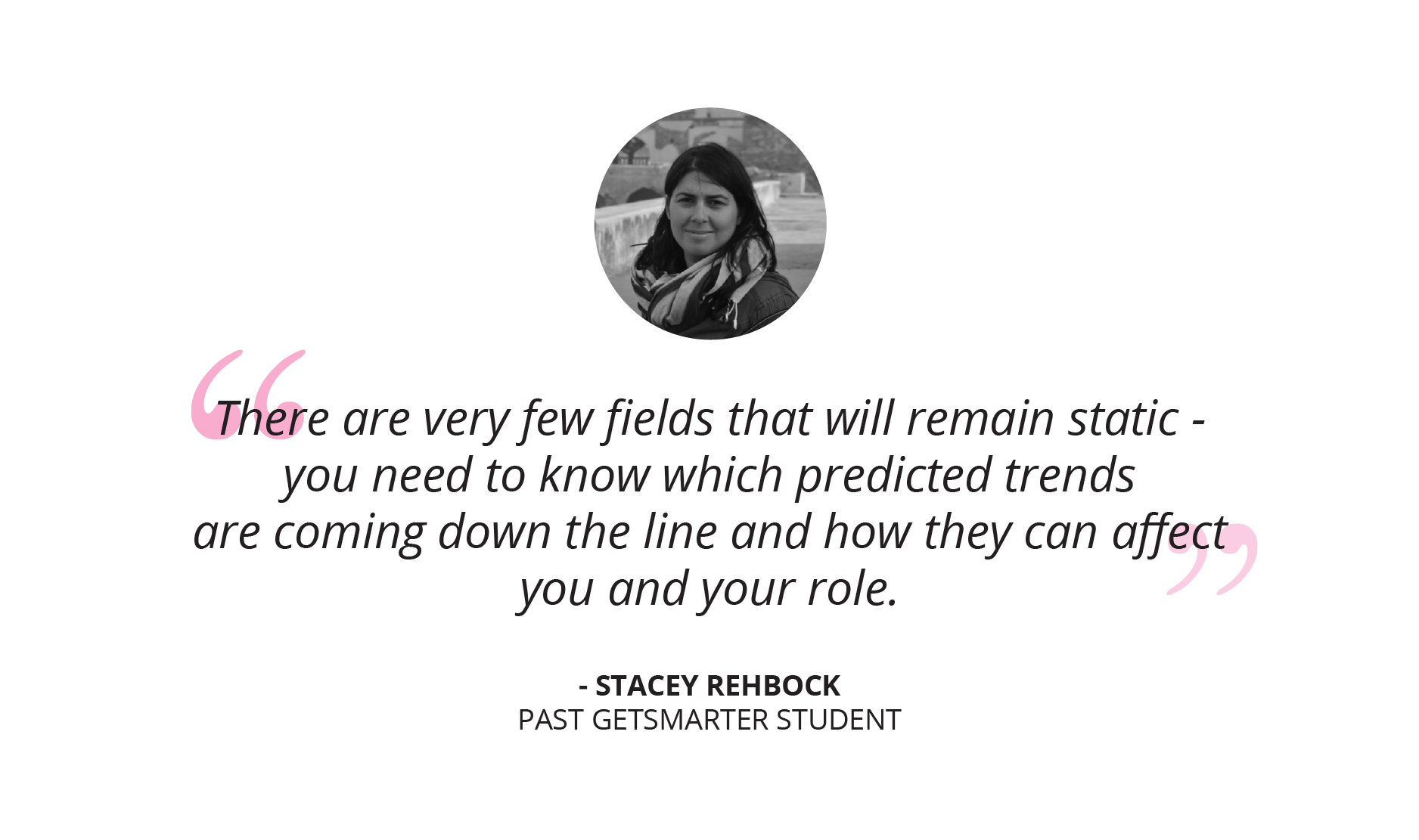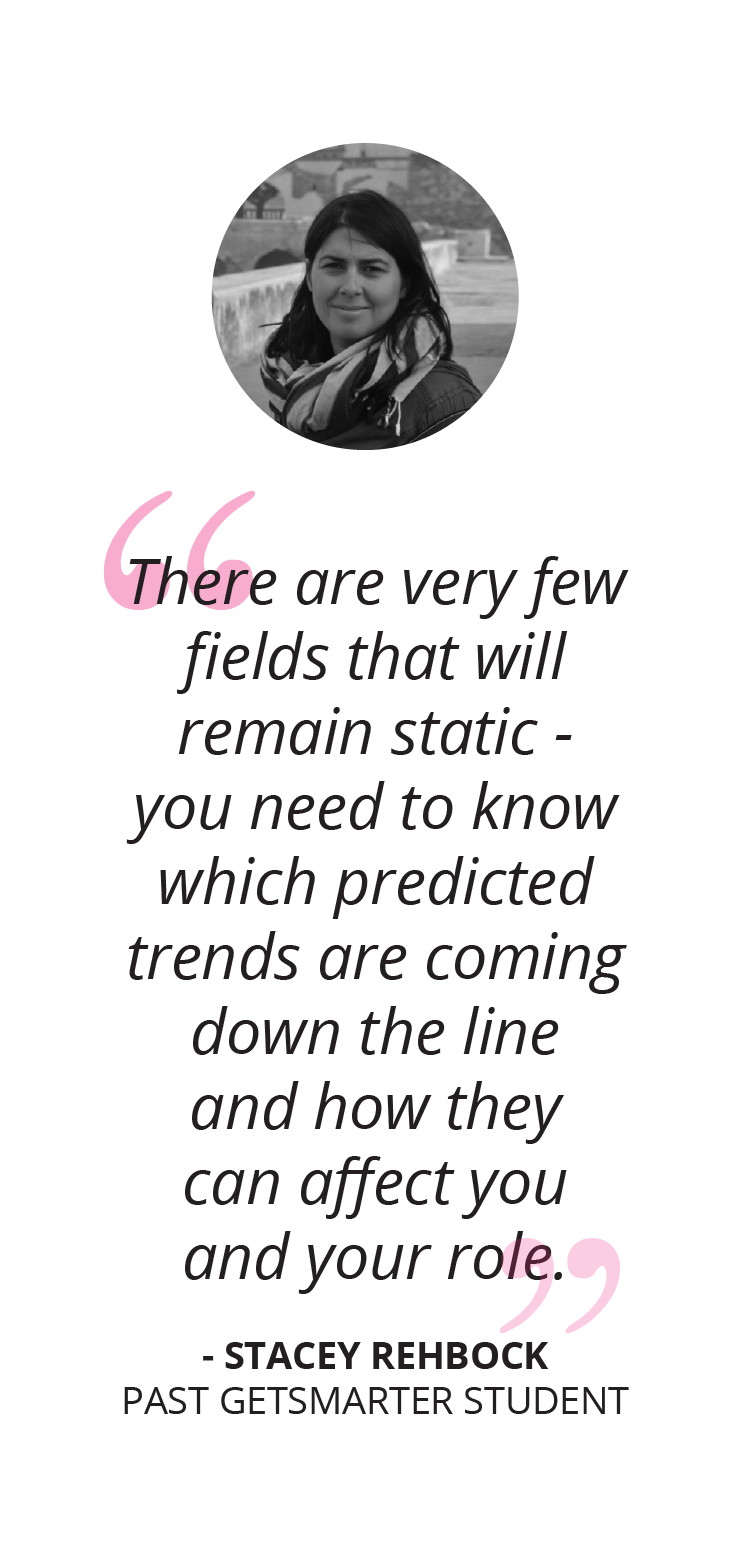 | | | |
| --- | --- | --- |
| Key trends | Typical roles impacted | Your combat action step |
| Automation | Any job role that involves a predictable pattern of repetitive activities such as Data Entry Keyers, Insurance Underwriters or Telemarketers | Learn how to work alongside machines. Gain the ability to manage them and lead their integration |
| Artificial Intelligence | Healthcare, manufacturing, transportation, finance, customer service, agriculture | Develop stronger emotional intelligence and social skills |
| Innovation | All industries | Grow your creative skills by exercising curiosity and self-expression on a regular basis |
| Demographic shifts | Management | Better quality management |
| Big Data | Finance, agriculture, healthcare, education, transportation | Work on building "system skills" such as judgement and decision-making |
| Decentralisation of the workplace | Specialist roles such as Project Manager, Digital Marketing Strategist, or Photographer | Consider consulting, freelancing, joining the gig economy or starting your own business |
| Gender diversity | Leadership | Leverage your own strength as a female leader to improve the overall performance of your organisation |
| Sustainability | Energy, financial services and IT | Shine a spotlight on consumers, and anticipate what their needs will be in the future |
Keeping up with these trends is going to be an important goal for all working professionals over the next year. Stay ahead of the curve, download the New Professional's 2018 Career Guide to learn how.
Here's what you'll learn about in the Career Guide:
Chapter 1: It's 2018 And A New Career Economy Has Arrived
Chapter 2: The Future Of Work: Career Predictions You Should Pay Attention To
Chapter 3: Steps For Success In 2018
Chapter 4: Resources & Further Reading
---