How to become a Supply Chain Manager
Supply Chain Managers earn money by saving money. They work in a fast-moving field which demands an ability to solve problems fast and constantly champion efficient teamwork.
The bottom line of a business depends on a well-designed supply chain that supports a customer service-orientated brand promise. By directing the entire flow of goods from supplier to consumer, SCM professionals are able to help companies eliminate inefficiencies by reducing inventory, transportation and distribution costs.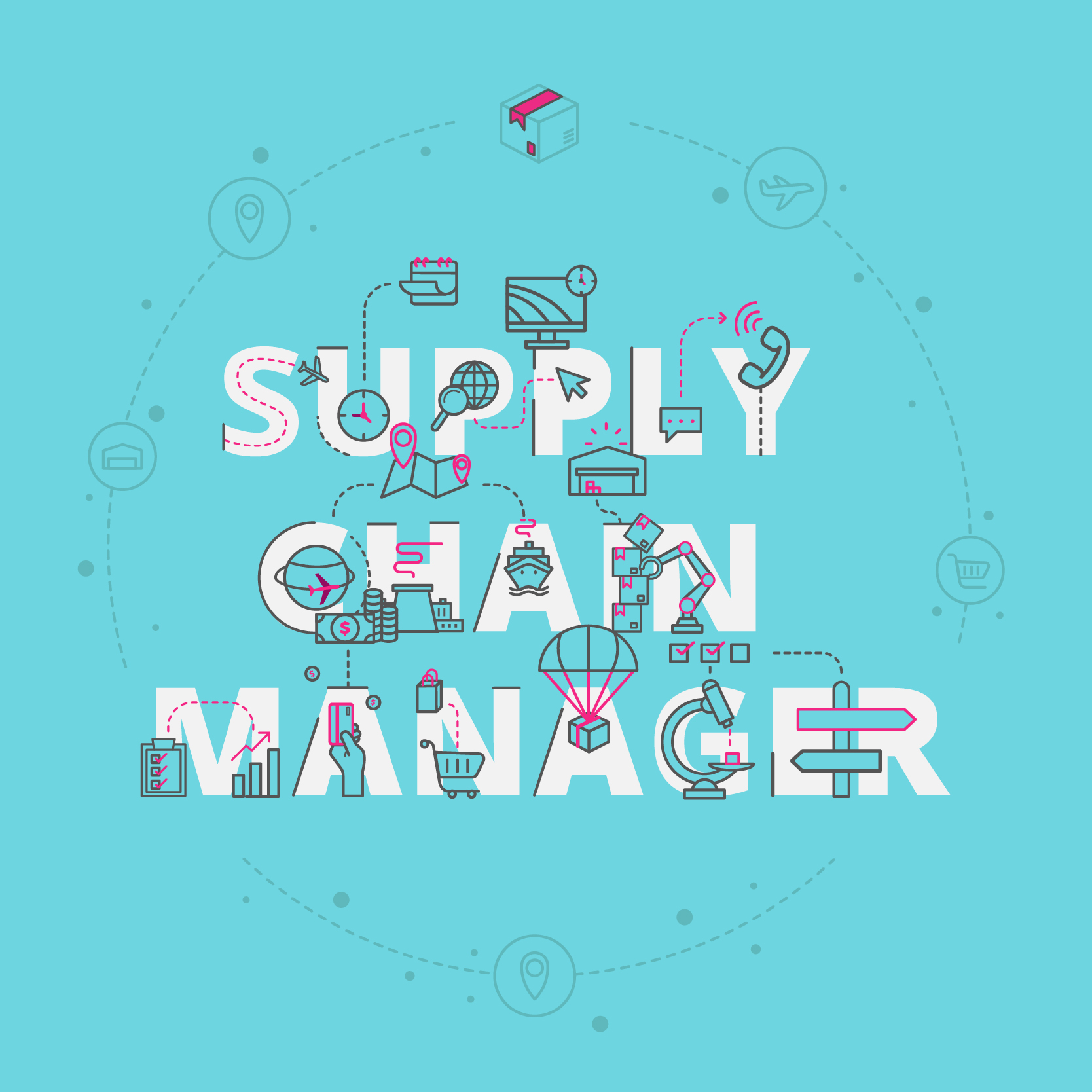 The modern day marketplace comprises an intricate worldwide network of must-have product shipments. This system is heavily dependent on an efficient global supply chain, and in order to remain competitive, managers need to ensure an affordable, instant and reliable service.
In 2017, Walmart committed to source an additional $250 billion in products made, assembled, or grown in the United States.1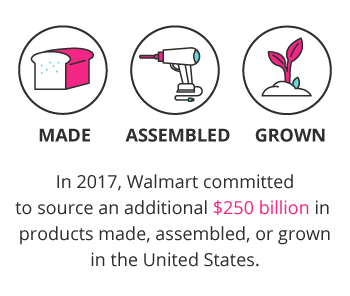 Due to increased manufacturing costs on the east coast of China, the once very attractive supply of 'Made in China' products are no longer being considered as the best solution for procurement professionals.
This trend to localise global production and sourcing will result in new operational opportunities for Supply Chain Managers to innovate.
Successful supply chains are a result of careful coordination and timeous teamwork. Learn how SCM professionals had a major impact on these global companies from three different industries: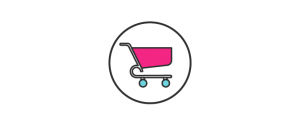 Supply Chain Management in the Retail industry:
Wal-Mart is the largest company on the Fortune 500 and is able to offer customers products at prices far below those of any other retailer.
How? They made supply chain management a strategic priority company-wide and meticulously monitored the management of suppliers and distribution practices.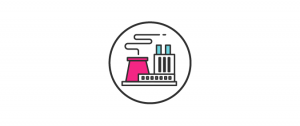 Supply Chain Management in the Manufacturing industry: 
Amazon.com's success is a direct result of their focus to eliminate inefficiencies in many of their supply chain categories.
How? They removed the retailers and distributors function and provided an engaging online retail platform for the sale of their reduced cost inventory.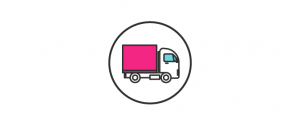 Supply Chain Management in the Transportation and Logistics industry:
DHL took on the slow customs paper processing system when they looked to reduce the delays they faced when shipping through foreign ports.
How? They sent paperwork before the package. With the customs processing already complete the shipments could be unloaded as soon as the ship arrived in the port.
What are the key responsibilities of a Supply Chain Manager?
The responsibilities will differ depending on the specific supply chain, product or service your business provides, however, these are the basic responsibilities of a Supply Chain Manager involved with planning and execution:
Logistics management 

Define the parameters of the supply chain and often work across departments with both the sales and operations teams
Secure a competitive advantage by optimising procurement processes and practice successful procurement-based decision-making

Operations management 

Work with product flows, manufacturing, balancing supplies of goods and materials, logistics management, warehousing and transportation
Identify forecast techniques to ensure quality operations management in your organisation by finding the perfect processes for the people who have to get the work done

Cost management 

Compile reliable and resourceful budgets that can be used to accurately report and estimate costs  for inventory management
Compare different methods of implementing reverse logistics strategies and contrast the costs and benefits of outsourcing investment recovery
What is the career path of a Supply Chain Manager?
Manufacturing is on the cusp of a robotics revolution and it is estimated that robotics could cost effectively replace or augment 50% of the tasks done in a plant today.2
The rapid changes in the technological landscape will provide a variety of challenges and opportunities for dynamic logistics and supply chain professionals. The ongoing digitisation, demand for data-driven decision-making, automation of processes and systems integration will create a niche demand for strategic and agile managers.

There are many career options available in this industry as the role of overseeing the full life cycle of product results in a need for SCM professionals who are collaborative and cross-functional at each touchpoint of the company supply chain.
Other roles include:
---
 Related content: 4 Competitive forces you should look out for when managing procurement.       

---
 What is the potential salary for a Supply Chain Manager?
The range of practical and strategic roles in the demanding supply chains means that you'll need to gain a strong overview of experience in order to increase your earning potential and progress from entry-level positions into a specific SCM specialisation.3
The skills you'll need to advance and increase your earning potential?
Click on a country to see what you can expect to get paid as a Supply Chain Manager in either South Africa, the United Kingdom or the United States of America:
 What are the education and training requirements for a Supply Chain Manager?
Career advancement in supply chain management occurs after you gain the necessary work experience or earn a certification or bachelor's degree related to the field.
To be successful in this line of work you need to become a logistical leader who is able to apply modern supply chain methodologies and solutions to a wide range of responsibilities that include pricing, lean operations, procurement, warehousing, process engineering and team management.
---
Take Your Next Step in Becoming a Supply Chain Manager with a Featured Online MBA Program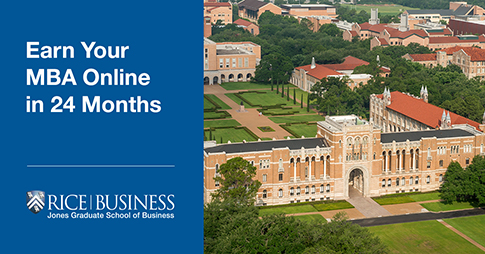 Sponsored Online MBA Program
---
Master these in-demand Supply Chain Management skills for a competitive edge:
Strong analytic and problem-solving skills
Ability to work in a fast-paced environment
Attention to detail
Strong interpersonal skills
Gain the right experience with these entry-level Supply Chain Management jobs:
Customer service management
Distribution clerk
Van driver
Operation clerk
Product inventory basic management
Product transportation basic management
Product Supply basic management
Earning a certification in Supply Chain Management will prove your expertise and give you the boost needed to make the move up to a variety of supply chain management or analyst positions.
You'll also gain accreditation from ISCEA (International Supply Chain Education Alliance) who are the global leaders in Supply Chain education. Through their certification and recognition programs will give you access to premium certificates that'll position you as a Supply Chain expert in the eyes of the world.

Focus your Supply Chain Management career with a Bachelor's Degree:
Finance
Business
Engineering
Logistics and Supply Chain
Advance your Supply Chain Management career with experience in these roles:
Industry analyst
Global logistics manager
Operations director
Transportation director
International logistics manager
---
Which skills do you need next?  
Download a course prospectus to find out how one of these online short courses can help you become a Supply Chain Manager.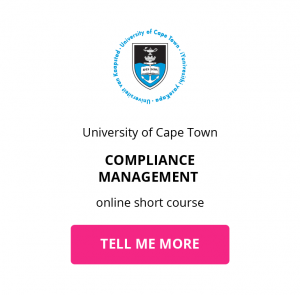 ---
1 HBR

2 HBR

3 Payscale