Meltem Demirors: Leading an Economic Movement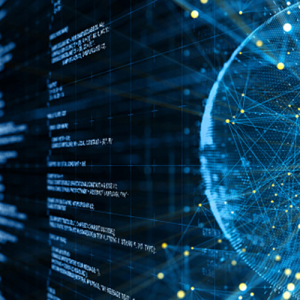 Since the beginning of its ecosystem development, Meltem Demirors has found herself at the epicentre of cryptocurrency and digital assets. Meltem focuses on portfolio management and network development for blockchain-based assets, namely cryptocurrencies. As an investor, advisor, and advocate, she has experience in both blockchain-based and legacy finance. On the legacy front, Meltem has managed financial risk and capital efficiency for some of the largest companies in the world.
Meltem's expertise has led her to an executive role at CoinShares. The company is a leading digital asset manager that helps crypto firms and initiatives increase treasury assets by minimising financial risk through structured strategies. Serving as Chief Strategy Officer and MD for US operations, Meltem is a pioneer in the innovation of financial management for blockchain networks.
Prior to this, Meltem served as the Vice President of Development at Digital Currency Group. From overseeing DCG's launch in 2015, she grew to manage some of the most notable investment cryptocurrency portfolios and blockchain companies in the world. Meltem's industry experience includes managing 110 companies across 30 countries, as well as overseeing multiple cryptocurrency investments. Her significant experience has seen her work with the key players of many financial corporations.
Alongside her current position at CoinShares, Meltem also heads up her own investment initiative, Anthena Capital, which advises and invests in cryptocurrency and blockchain startups.
Meltem's passion for financial innovation is evident in every project she undertakes, as is her belief in the industry's ability to reimagine our socio-economic landscape. She believes that, "Blockchain technology will usher in new models for economies and marketplaces, governance, identity, and more. While we're still in the early stages of building and developing the technology and use cases, it's critical that practitioners understand and refine the economic, behavioral, and technical design criteria for these new systems."
In her free time, Meltem is a partner at 3.0 Capital, a leading crypto fund. She is also involved in the World Economic Forum Blockchain Council, and advises multiple corporate boards, venture firms, and policymakers on new approaches to managing digital currency.
Meltem started her academic career at Rice University where she received a BA in Mathematical Economics, before gaining an MBA from MIT Sloan School of Management. She is now the blockchain expert on the Oxford Blockchain Strategy Programme from Saïd Business School, University of Oxford.
Developed by industry leaders, for business leaders, the programme provides participants with the knowledge to make organisational decisions and develop innovation strategies around blockchain. Meltem is amongst other industry experts that lead the programme with valuable experience and insight.
The Oxford Blockchain Strategy Programme is formative in its integration of outlining foundational blockchain elements, and applying them to relevant case studies. Both Meltem and the Oxford online programme acknowledge the need to evolve corporate strategies for the impact blockchain technology can, and will have on the future of business.