Oxford Fintech Programme Participant Testimonials

The Oxford Fintech Programme from Saïd Business School, University of Oxford, aims to equip participants with the knowledge, tools, expertise, and network to create meaningful change in the shifting financial technology landscape.
The eight-week programme from Oxford Saïd, presented in collaboration with GetSmarter and delivered entirely online, will equip you with the ability to:
Identify key trends and meaningful opportunities across different areas of the fintech ecosystem
Analyse an area or domain of financial services that is likely to be disrupted
Use appropriate tools to communicate and facilitate innovation in financial services
Develop strategic recommendations for a fintech disruption or innovation
Articulate the macro-environmental factors or competitive dynamics that impact fintech innovations
Investigate the impact of fintech innovations on markets
Compile key information that will affect a specific fintech disruption or innovation
Reflect on the impact of fintech regulation on an organisation and an innovation
Deduce possible future trends in proptech and real estate innovation
Hypothesise about the future of the global fintech landscape
Deduce appropriate next steps to further the application of fintech
Read on to find out what these past participants on the Oxford Fintech Programme said about their experiences:
---

Muhammad Abbas Khan
Head of Group Internal Audit, Bank ALKhair
Quality is top notch and I consider the program offers the right level of knowledge. I enjoyed the process of immersing myself in a vast knowledge base, the content of which was new to me. The coordination with various individuals to complete group activities was a great experience. I am hoping this program helps me switch my current audit/risk/control focused career to a more robust and forward-looking role in the fintech/insuretech space.
---

Joseph Ernest Orzano
The course is state of the art on fintech. It is appropriate for people with medium to high financial skills. Also useful for banking analysts that wish to understand disruptive trends.
Overall, I found great value for money and I would recommend it to anyone interested in exploring the emerging tech ecosystem and its global trends, within a structured, engaging and knowledge sharing environment.
---

Vasileios Klianis
Venture Partner, Wilbe Ventures LLP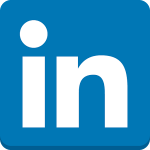 The programme was co-curated and tutored by leading thought leaders from the fields of academia and intra/entrepreneurship. The content was of very high quality and was complemented by rich and diverse discussion forums and collaborative project work.
The programme's digital learning experience was commendable for its smooth, flexible and personable look and feel. It offered me a strong precedent in support of the thesis that the future of education is online. The programme also provided for a lot of networking opportunities for like-minded people across geographies.
Overall, I found great value for money and I would recommend it to anyone interested in exploring the emerging tech ecosystem and its global trends, within a structured, engaging and knowledge sharing environment.
---

Lum Ying Mei
Director, MahWengKwai and Associates Advisory Services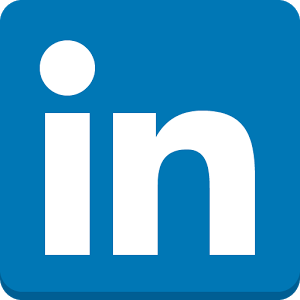 Although this was an online learning experience, it translated to many offline social and learning experiences with my cohort. Taking the Oxford Fintech Programme and really spending time reading, exploring financial technology and then immersing myself in discussions with my cohort (whether online or offline) has been fascinating. It has opened many doors for me.
After this course, I confidently leverage my legal network, advise and manage projects for companies in Malaysia who would like to raise funds through Singapore via initial coin offerings (ICO).
---

Haritha Hariharan Prashant
Consultant and Advisor, SmartFinMan Advisory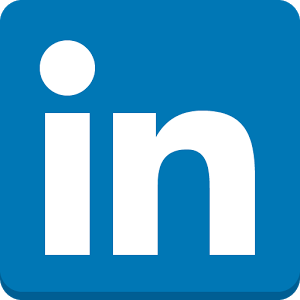 I thoroughly enjoyed the programme and value the opinions shared by all the tutors, subject matter experts and fellow participants. I intend to use this knowledge to be part of the fintech revolution and start an entrepreneurial venture addressing a pain point in my country.
I cherish the interactions with my virtual group the most. I feel the best investment is in oneself so this course is such an investment of my resources. This is what I would tell anybody who considers this programme.
---
The quality of the program is high when you compare to other universities' online courses. What I enjoyed most about the program was networking with like-minded people and learning the advancements in technology.
This program has definitely impacted my career. I am so excited to share here, 8 of the program students has developed our idea while attending the course which we are going to launch on 5th April.
---

Cedric Loyens
Private Banker, BNP Paribas Fortis Investor Relations and Business Development CIO, GIG9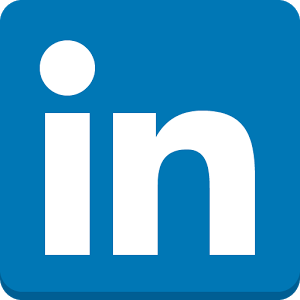 Perfect. It has been the start of a new venture, GIG9. We are in the process of launching our ICO. Pre-ICO starts 5th of April. Thank you very much.
We almost always refer back to the programme in our talks of promoting our idea. More information to be found on gig9.io.
---

Viacheslav Bykov
Director ICAAP, Bank Otkritie Financial Corporation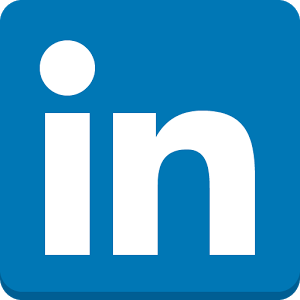 I believe that the ratio of the price and quality of the program is reasonable. What I liked most about online learning is that you can make a more convenient learning schedule.
I think this program will affect my career. I would tell others considering this program to seize this opportunity. Thank you to the entire programme team for the excellent training course.
---

Syed Nabil Andrabi
Vice President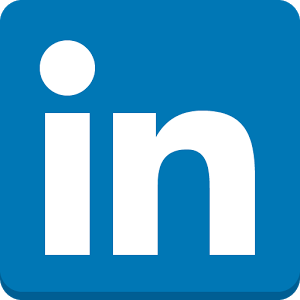 The program was very well compiled and hit all the right segments which could enable participants to gain knowledge on the subject from all angles, however I felt that the module submission timelines were very tight considering that most working professionals have other obligations but at the same time the pressure kept our energy levels high.
All in all, I think this program has enabled me and my fellow participants to think futuristically not only in terms of the application of technology in finance but also as a general concept of how technology will change our ecosystem in the next 10-15 years. This course provides us the opportunity to get a glimpse of the future and to prepare ourselves as professionals to ride the wave.
---

Alicia Mazzarella
Service and Program Director
Really glad I took the course, although I now see it could have only been an "intro" course as there was so much content to cover. (Meaning I was hoping to go into more detail, but I appreciate what I was able to learn during the course).
I appreciated the group projects and the "deep dive" links to more information. As a woman in the technology industry, I appreciated that you included a variety of voices in the interviews including from other regions.
I have already recommended the course to a colleague who is currently enrolled. I explained that it is a great course to embark your journey into Fintech, but you get out of it only what you put in… I believe that this sparked a big interest in emerging technologies, which will drive my future career choices.
---

Nargis Dustmatova
Managing Director and Founder, ITCC Solutions Group Ltd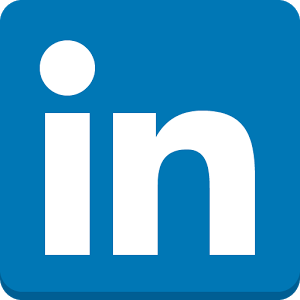 Excellent study material, very insightful and carefully crafted in order to shape the knowledge of the fintech industry and global trends. I am now much more knowledgeable on the system than ever before.
---

Inna Kostiuk
Fintech consultant, FinTin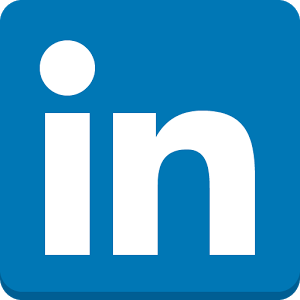 Great value for money! I've enjoyed deep dive into fintech ecosystem, diversity of source and perspective. I believe it gave me a clear direction and I am positive about changes in my career will come soon. Absolutely, everyone interesting about fintech will strongly recommend to follow it.
---

Rui Cesário Pereira
Financial Advisor
"The fintech programme was a breakthrough into a new financial world that is developing 'out there' really fast. The fintech programme's entrepreneurial spin gave me the push I needed, either inspiring and technically, to seriously consider the launch of a startup. Anyone in the financial industry will need to be aware of the revolution already undergoing being able to position themselves in the best way possible for the challenges ahead."
---

Vorasith Khieu
Co-Founder and COO, AXenS
"I was first surprised that access to knowledge from a top quality university through executive education was affordable. It's really worth it to take the course if you are interested in future of business!
I really enjoyed the group work including various members in different time zones. It's improving team management skills focused in a practical project or cases, which is quite similar to an MBA working session.
The programme had a huge impact in my career as it helped me to learn the fundamentals to launch my own fintech dedicated to supply chain finance using blockchain ( axens.io ) with partners. Our ICO scheduled in April targets US$50 million equivalent funding using crypto like XLM, BTC, ETH, etc.
I would quote Benjamin Franklin saying: "Investment in knowledge pays the best interest," and considering the various modules in term of subjects and the fees, it's definitely worth a try at least for personal improvement and business inspiration."
---

Adriana Rotaru
Senior Product Manager, 1&1 Internet SE
"In my job I need to stay up to date with disruptive technologies and innovations. This programme gave me the overview I needed. I especially enjoyed the expert views."
---

Kumaran Selvarajalu
Head of Solutions (Payments), FirstRand Bank Limited
"I believe the programme offered value. I chose this programme as a lead into the next phase of my career. I have resigned from my role of 20 years and already considering contracts in the financial space for contract work in digital innovation and fintech related fields.I would definitely recommend the programme."
---

Frederic de Melker
MD Personal Banking, Rakbank
"It was an intense deep dive into the Fintech World. The weekly tasks supported grasping and evaluating the content. It will help me take better and more profound strategic and tactical decisions as a retail banker in the future."
---

Joel F. Kremer, MBA
General Manager Financial Services, BNPP Group
"Very good content programme. It will strengthen my knowledge and understanding of the subject, supporting my day to day job. I would recommend this programme without hesitation."
---

Kevan Ward Hull
Chief Commercial Officer, Wealthinitiative A.G.
"An extremely topical and interesting course that was challenging, insightful and rewarding. The cross- global group project was a useful part of the learning journey. Contributors from the cutting edge of financial technology. The delivery mode allowed some degree of flexibility to fit around work and family demands. The course materials are very useful. Highly recommended."
---

Emmanuel Ajefu
Forensic Audit Manager, Mobile Telephone Networks
"The programme was definitely worth the fees. It is a great addition to my career development. I enjoyed mostly the group work, sharing study time and experience with people from several continents.
Further, I have also learnt from relevant industry experts who have proven records and are currently impacting the industry. I have gained a momentous knowledge that significantly impacts my career positively, exposing me to better opportunities in the future.
Any person desiring to understand and obtain a mastery of disruptive systems that will affect the future of the Fintech Ecosystem, them participating in this programme should be the proper decision to take."
---

Gurjit Singh
Senior Vice President of Real Estate, Dubai World Trade Centre
"The programme offered me good value for money because I was able to school up on a new area of business in a short period of time at a reasonable cost."
---

Edward Davey
Co-founder, Ponticello Technology Ltd
"The structure of the programme was very relevant and provides a good foundation for more detailed investigation into specific new technologies. Undertaking this programme has built on my personal knowledge and further motivated me to move my career into the innovation and strategy space."
---

Chee Wee Yap
CEO, Fleur Capital
"I benefited greatly from the programme. I enjoyed the multimedia nature of the programme which made learning fun. It was also a great opportunity to make friends and a few of us are working on a fintech start-up now."